Jim Jordan's Border Stunt Flops When Migrants Don't Show Up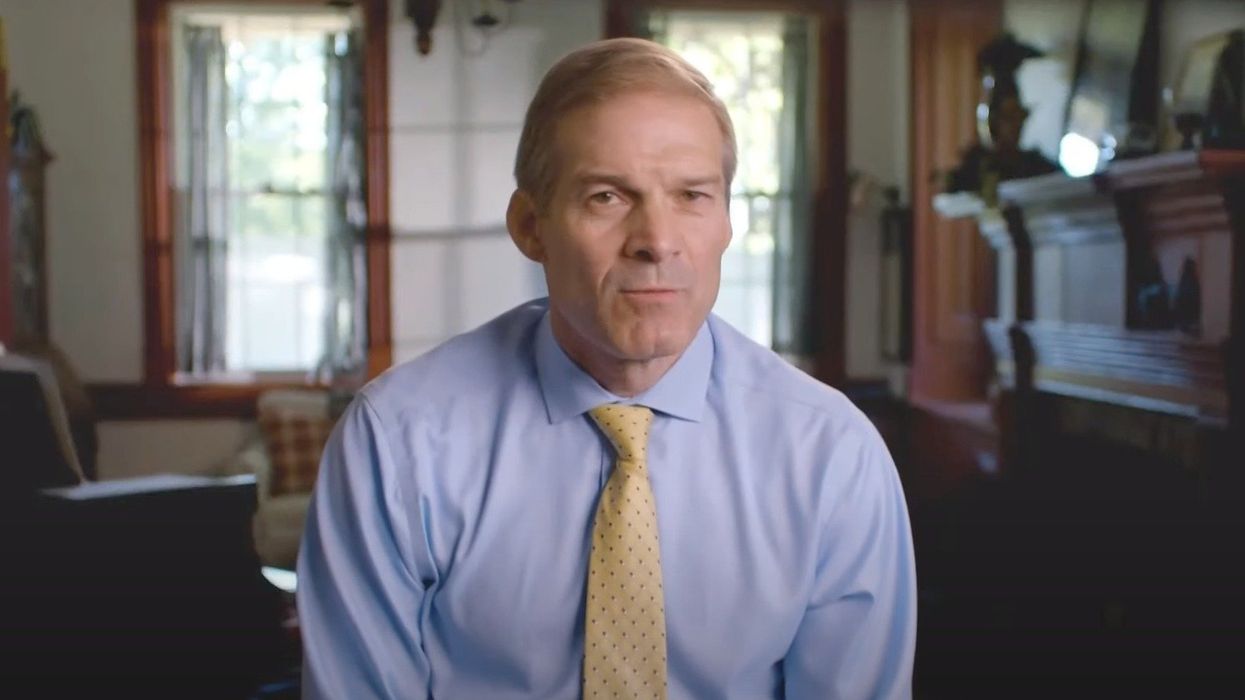 House Republicans, led by loudest maniac Jim Jordan, had high hopes of stealing some of President Joe Biden's thunder after his historic surprise trip to Kyiv, Ukraine. "Oh, yeah," you could hear them squeaking. "We'll show him." So in the best tradition of nativist, isolationist know-nothingism, they headed for the southern border to put on a show of hunting for the crisis of the hordes invading "our" country. What they got was ... not that.
"As they rumbled along the entry port of San Luis, a dam along the Colorado River and more desolate sections of the U.S. border between Arizona and Mexico, though, their search came up empty," a reporter on the scene described. "Hours later, immigration officials would spot a group crossing north, but it was long after Congress members had retired for the night."
This was part of what they're calling a "field hearing" by the House Judiciary Committee, explaining Jordan's, ahem, leadership. (Seriously, they need to rethink having this guy as their mascot. Does anyone, could anyone, find this guy compelling?) The "convoy" included "more than a dozen congressional Republicans, a large contingent of staffers and a handful of reporters." Having turned the trip into some kind of sick safari, the group thwarted their own goal.
"Jordan's group was told that around 4,000 immigrants cross the U.S. border near Yuma each day, but its conspicuous presence thwarted the expedition's goal of spotting immigrants attempting an unobtrusive entry." You don't say. They did spot a bus parked across the border, however. No one came out of it to make a run for the border.
No Democrats participated in what ranking committee Democrat Jerry Nadler called a "stunt hearing," though he did say that some Democrats from the committee would go to the border next month to to "hear from the community and government officials on the ground."
The big convoy also help put the lie to the GOP's government spending obsession. This is the third trip to the border by some contingent of GOP House members in the new Congress, with Barely Speaker Kevin McCarthy having already gone to try to score points, as well as members of the Energy and Commerce Committee.
The Homeland Security Committee has what they're calling a "border bootcamp" for Republican freshmen members, and the Oversight Committee has plans to go in the near future, too. That's one way to stop illegal crossings: Just keep sending down convoys of GOP representatives to play border patrol.
All that's pretty expensive. The GOP Judiciary Committee alone has requested $262,400 for travel this session. In 2022, with Democrats in charge of the committee, they spent $7,986.
When it comes to actual border policy rather than publicity and preening, they've got nothing. Or rather they've got an interparty fight, as Gabe Ortiz reported. Their first go at an immigration bill "was so extreme it derailed itself, after so-called moderates refused to sign on."
Reprinted with permission from Daily Kos.