Joan Rivers Remains On Life Support; 'Fashion Police' On 2-Week Hold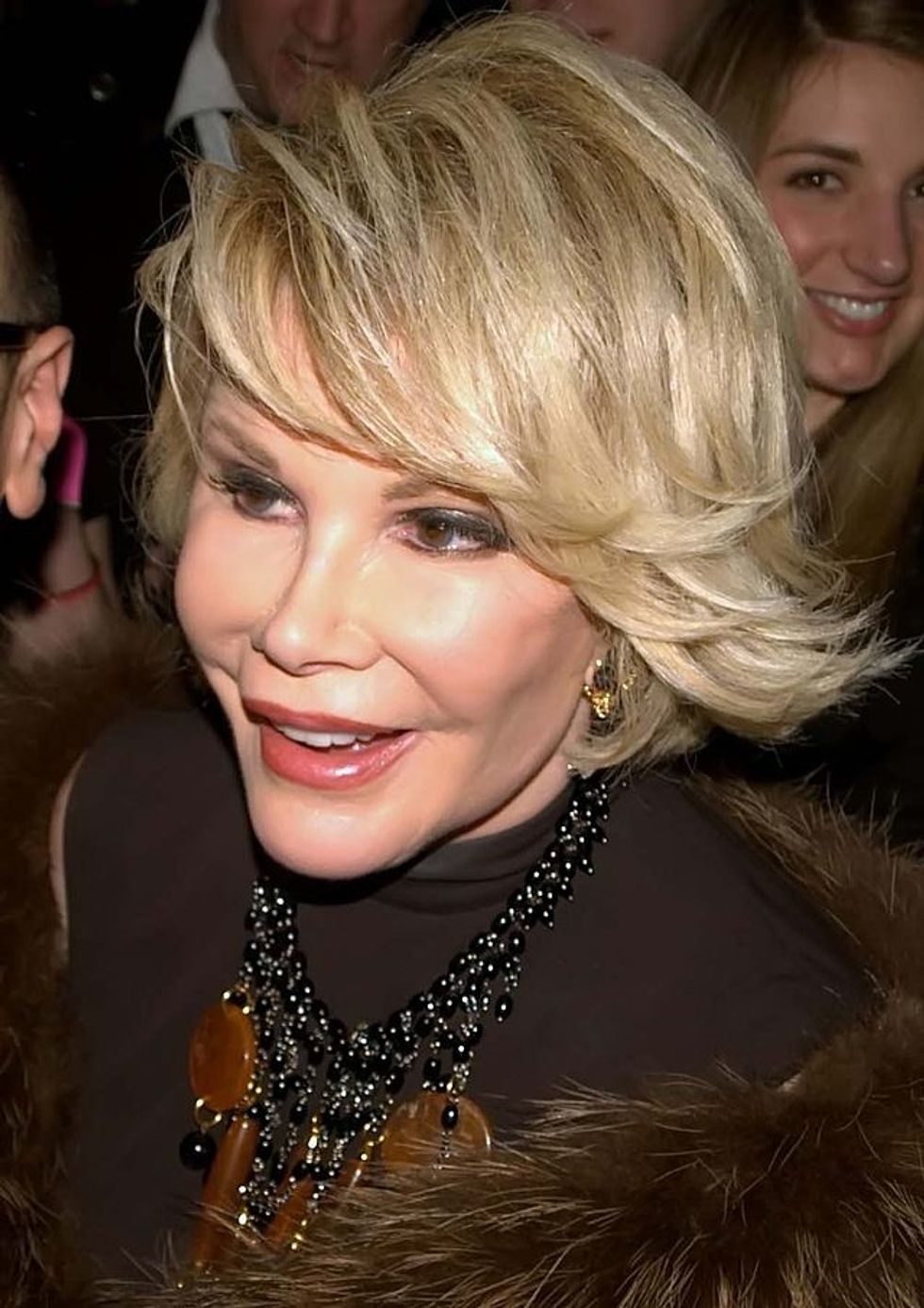 By Christie D'Zurilla, Los Angeles Times
Comedian Joan Rivers is still on life support, her daughter confirmed Tuesday.
"On behalf of my mother and our family, we are extremely grateful for all the love and support we've received," Melissa Rivers said in a statement. "At this time she does remain on life support."
"I know my mother would be overwhelmed by the continued outpouring of kindness and I want to thank everyone for keeping us in their prayers," she said.
Meanwhile, the E! network announced it was putting the show "Fashion Police" on hold for a couple of weeks.
"We will not be producing a 'Fashion Police' this week or next as we await Joan and Melissa's return in front and behind the camera," a network spokesperson said Tuesday. The network instead plans to air a couple of specials about New York Fashion Week, which runs Thursday through Sept. 11. "Fashion Police" usually airs on Friday nights.
This all comes a day after an unnamed source said the 81-year-old comic and TV personality was "getting better."
"Don't believe all this ridiculous speculation," the source told E! News after noting that recovery was a "slow process."
On Sunday, Melissa Rivers, 46, said in a statement: "We are keeping our fingers crossed."
The younger Rivers is "a rock" and "calmer than I've ever seen her," another source told E! News in a story published Monday. The E! network airs "Fashion Police," which stars Joan Rivers.
Joan Rivers was rushed to a New York hospital Thursday after she stopped breathing during an outpatient throat procedure at a doctor's office. She was reportedly placed in a medically induced coma.
That evening the comic — who has been in critical but stable condition — was "resting comfortably," according to her daughter.
Photo via WikiCommons
Interested in national news? Sign up for our daily email newsletter!