Biden Is Already Uniting America -- His Agenda Is Wildly Popular
@EricBoehlert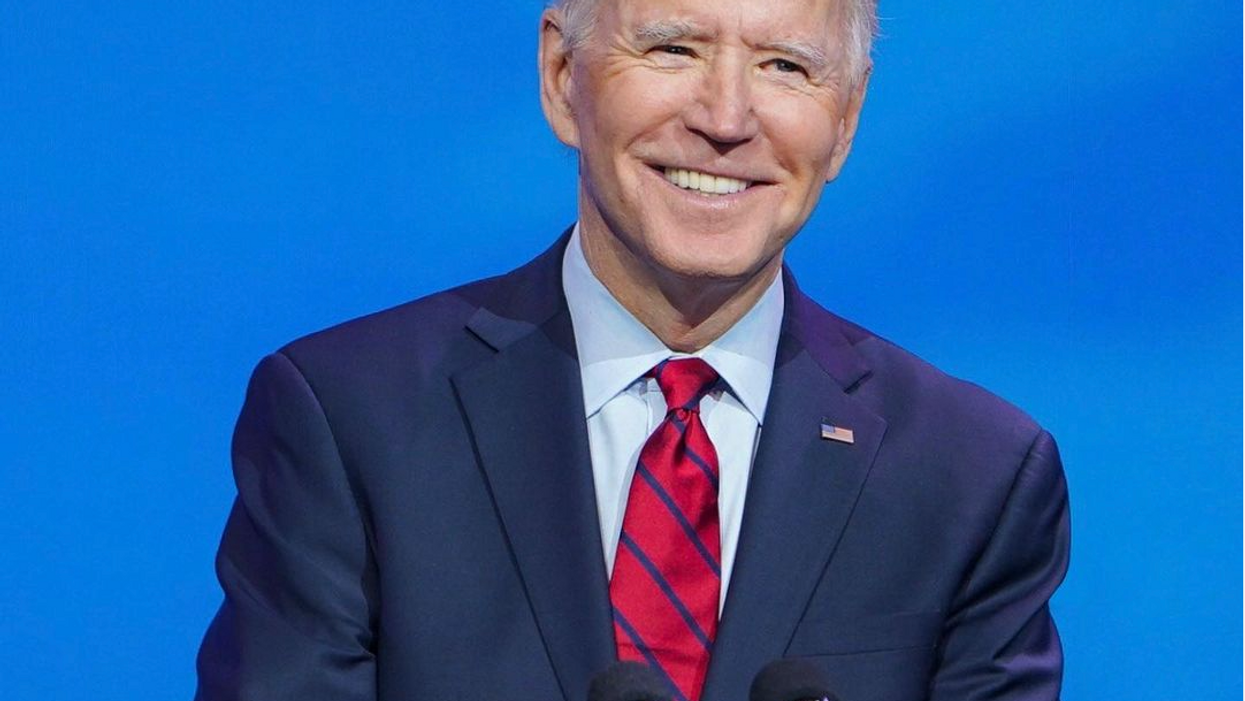 Reprinted with permission from Press Run
As Democrats maneuver to pass a $1.9 trillion Covid relief bill to rescue the U.S. economy, journalists are using the fact that most Republicans oppose the emergency legislation to to raise doubts about President Joe Biden's ability to "unify" the country. Instead of marveling at the fact that the GOP stands poised to reject a bill that is highly popular with voters and would send generous payments to tens of millions of American families, the press keeps its focus on Democrats, while missing the larger story.
Echoing the Republican narrative that Biden is supposed to surrender this agenda to the party out of power days after being sworn into office (that's not how elections work), journalists are misreading the "unity" story. At a White House press briefing during Biden's first week as president, a reporter demanded to know, "When are we going to see one of those substantial outreaches that says, 'This is something the Republicans want to do, too'?"
The press insists that Biden's welcome call for unity, following a bloody insurrection inside the U.S. Capitol last month, now means that any policy push by him is divisive because Republicans oppose it.
The focus on the Beltway political process misses the more meaningful story that continues to unfold in the early weeks of the Biden presidency — he is "unifying" the country because his agenda is wildly popular. Unlike the divisive and unpopular agenda that Trump pushed, and the way he governed by caring only about his Republican base, Biden's first weeks in office have been marked by polling that shows deep public support for his domestic and foreign initiatives. That's key because being a leader who can "unify" the country is more important that being a leader who can pick up some Republican votes in Congress.
The dirty little secret the press doesn't like to dwell on, as it excitedly plays up the "unify" theme? Republicans are committed to opposing Biden, period. Just as they were committed to opposing President Barack Obama. The party's radical obstruction has become so normalized over the last decade that journalists no longer recognize it. Instead, they start legislative conversations from a mythical starting point, assuming there are lots of open-minded Republicans who are willing to support Democratic legislation if the Democratic president would properly court them. (Barack Obama criticized for not knowing how to schmooze his opponents, as if that were the reason they wouldn't budge.)
Following the Republicans' radical obstruction of a Democratic-sponsored gun law in the wake of the Sandy Hook school massacre in Connecticut in 2012, a bill that enjoyed 90 percent public support, Sen. Pat Toomey (R-PA) admitted that most of his Republican colleagues refused to allow a vote in favor because they didn't want a Democratic president to get a 'win.' "There were some on my side who did not want to be seen helping the president do something he wanted to get done, just because the president wanted to do it," said Toomey.
That GOP partisanship has only hardened today. Yet the press' focus remains fixed on how Democrats can achieve two-party cooperation in the name of unifying the country.
Biden's already doing that. He began his presidency 25 points more popular than Trump, and then began signing a flurry of executive orders designed to eradicate his predecessor's most divisive policies. While Republicans whined about the moves not "uniting" the country, polling show that many of Biden's executive orders enjoy overwhelming public support. They include banning workplace discrimination based on sexual orientation (83 percent support), requiring masks be worn on federal property (75 percent), overturning the ban on transgender people being able to serve in the military (71 percent), restarting the federal DACA program to protect undocumented "Dreamer" children (65 percent), rejoining the World Health Organization (62 percent), and rejoining the Paris climate according (59 percent).
The list goes on and on as Biden forges a path with policy markers that unify the country.
That includes the proposed Covid relief bill. Depicted in the press as being a deeply partisan and divisive issue, simply because the Republican Party stands opposed to the Democratic legislation, the bill enjoys sweeping support nationwide. Nearly 80 percent of Americans support sending $1,400 checks, 79 percent support federal assistance for state and local governments, and 73 percent are in favor of extending unemployment benefits. Even among Republican voters, the Democrats' $1.9 trillion relief bill gets higher approval marks than does Senate Minority Leader, Sen. Mitch McConnell (R-KY).
Politically, the bill represents a home run for Democrats, but the Associated Press depicts it as a "dilemma" for them because Republicans oppose it. (Why isn't it a "dilemma" for the GOP?) And The Wall Street Journal stressed that Biden faced a "big decision" whether to pass the bill even if all Republicans objected. (Spoiler: He does not.)
Meanwhile, Biden continues to garner high marks for his leadership on fighting the pandemic, the most pressing issue facing the country.
Biden is already helping to unify the country, even if Republicans and the press don't want to acknowledge it.