#EndorseThis: Watch President Obama's Powerful Eulogy To John Lewis
@nationalmemo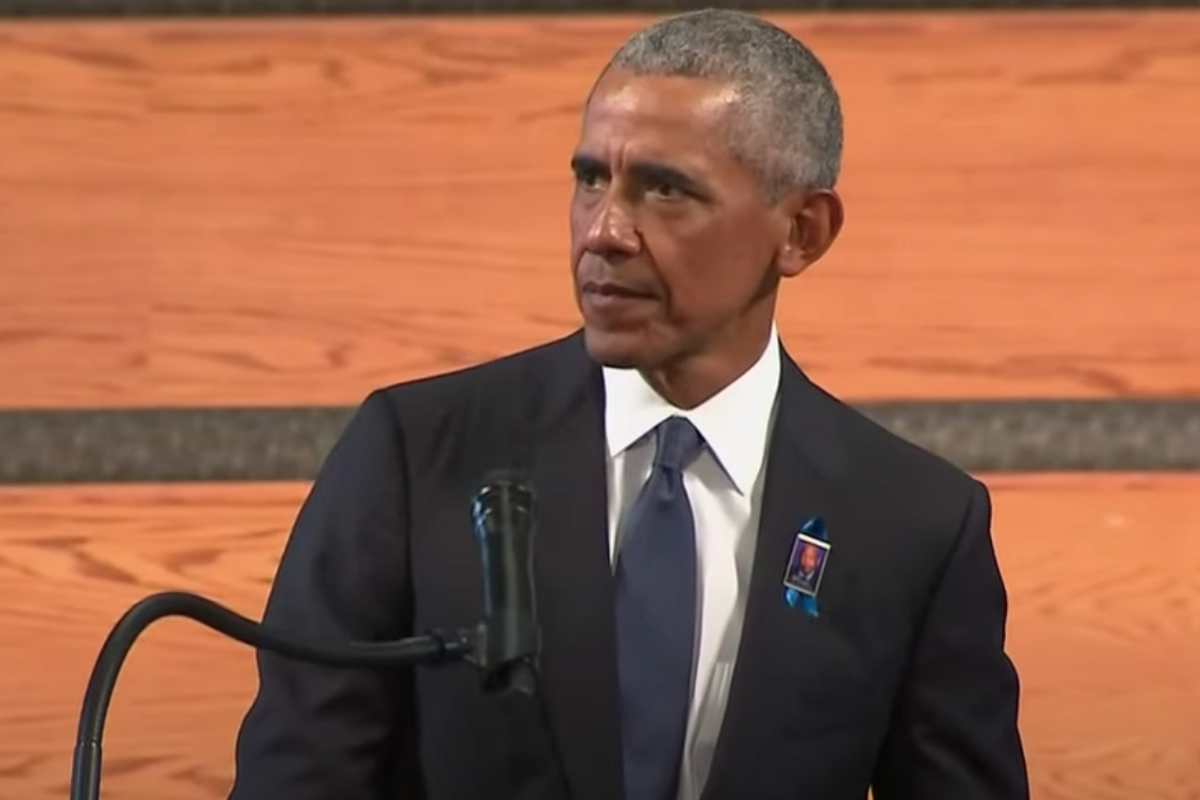 Screenshot
Today's funeral for John Lewis featured many fluent and distinguished eulogists. Speaker Nancy Pelosi had difficulty with her composure as she talked about her longtime friend, whom she called her "mentor." Former President Bill Clinton. who knew Lewis for almost 50 years, spoke eloquently about what Lewis had taught him. And Rev. James Lawson, who instructed and encouraged so many young leaders in the civil rights movement, gave a remarkable speech on Lewis and his commitment to nonviolence.
And toward the end, former President Barack Obama stepped to the podium to deliver one of the most powerful eulogies of all -- demanding that we not only honor the memory of John Lewis with words, but with action -- on justice, on voting rights, and in every way that he fought to make his beloved country a more perfect union.
You will be spellbound by Obama's poignant remembrance of a good and gentle man he idolized -- and his inspiring call to fulfill that man's great legacy.