With Ossoff Near Victory In Georgia, Democrats Closing On Control Of Senate
@nationalmemo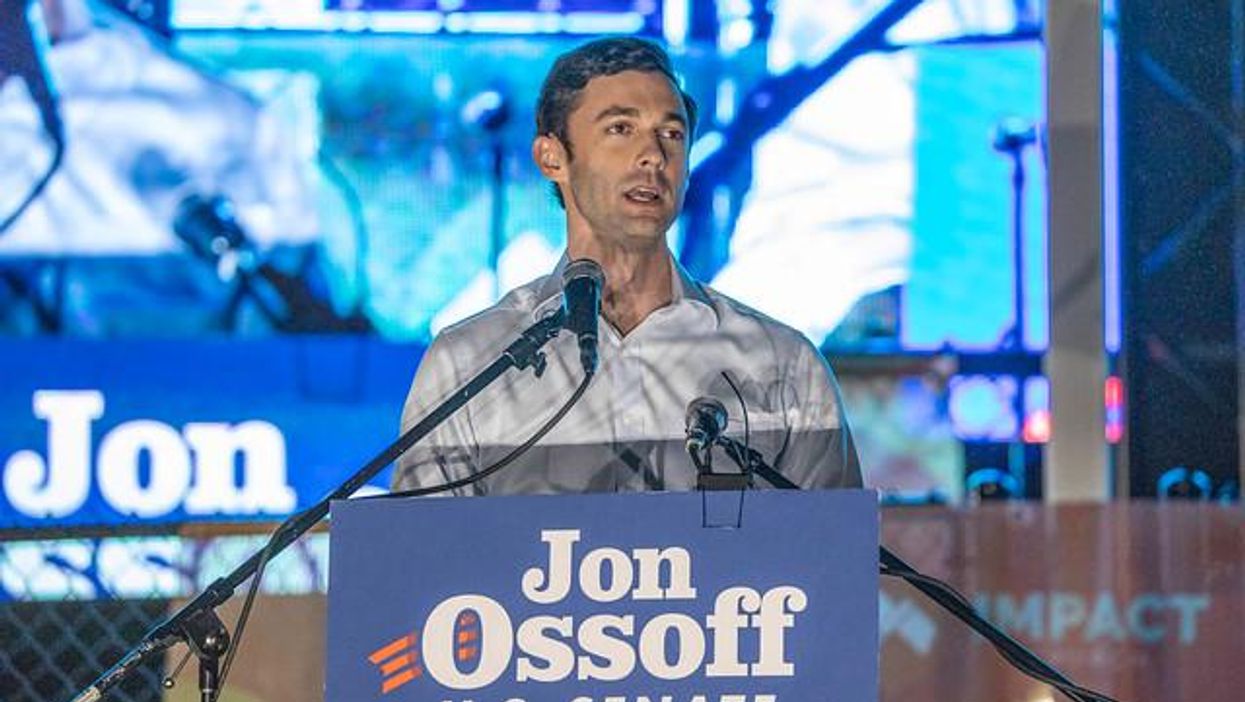 With only one percent of votes still outstanding, Democratic challenger Jon Ossoff held a lead of about 16,000 votes over incumbent Republican Senator David Perdue in yesterday's Georgia Senate runoff. The historic surge of Black voters that ensured victory for Rev. Raphael Warnock -- the Democrat who won the other Georgia Senate seat from appointed Sen. Kelly Loefller in the same election -- seemed likely to boost Ossoff, since remaining votes are from Democratic precincts, according to most analysts.
Victories by both Democrats will assure their party's control of the upper chamber in Congress as Joe Biden and Kamala Harris take over the White House. Although the Senate would be tied at 50 Democrats and 50 Republicans, Harris would be empowered as vice president to cast tie-breaking votes that assured her party's control.
At 33, Ossoff would be the youngest member of the Senate elected in decades and the first Jewish senator from his home state.
Both Georgia Democrats had lagged in the late evening count, but pulled ahead as votes from heavily Democratic DeKalb County came in early this morning. Neither Loeffler nor Perdue have conceded with both insisting that they will ultimately prevail.
Ossoff's campaign manager Ellen Foster issued a statement that stopped just short of claiming victory.
"When all the votes are counted we fully expect that Jon Ossoff will have won this election to represent Georgia in the United States Senate," said Foster. "The outstanding vote is squarely in parts of the state where Jon's performance has been dominant."
Nevertheless, Perdue's campaign issued its own statement: "This is an exceptionally close election that will require time and transparency to be certain the results are fair and accurate and the voices of Georgians are heard. We will mobilize every available resource and exhaust every legal recourse to ensure all legally cast ballots are properly counted. We believe in the end, Senator Perdue will be victorious."