#EndorseThis: In Debate With Perdue, Ossoff Says 'It's Not Just That You're A Crook'
@nationalmemo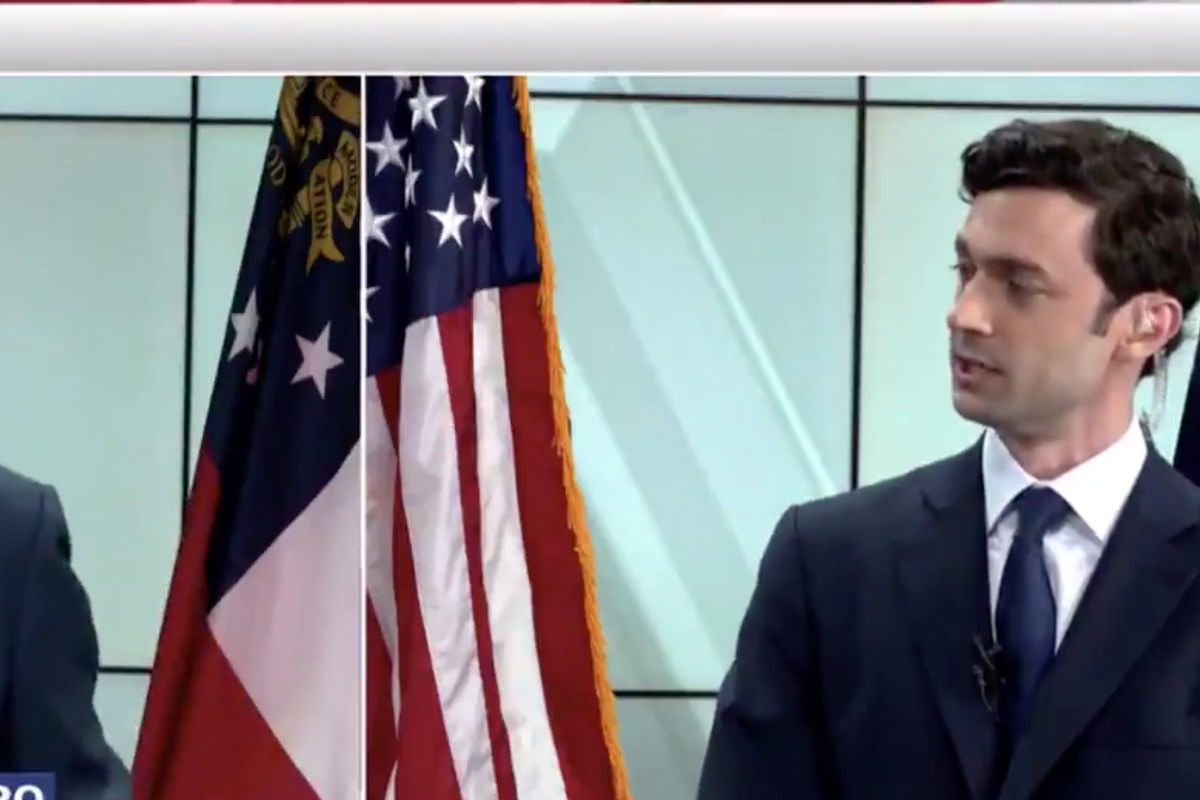 Have you been hoping someone would punish obnoxious racist Sen. David Perdue? Ever since he mockingly mispronounced the first name of Kamala Harris, millions of Americans have awaited the Georgia Republican's comeuppance.
Last night his Democratic opponent Jon Ossoff faced Perdue in debate – and made a big, loud down payment on what the world owes him.
Answering the Republican's hackneyed charge that he wants to impose "a radical socialist agenda," Ossoff reminded Georgia voters how and why their senator came under federal investigation – and then unloaded on him.
"Perhaps Senator Perdue would have been able to respond properly to the Covid-19 pandemic," said the Democrat, turning toward him, "if you hadn't been fending off multiple federal investigations for insider trading." While insisting last winter that coronavirus was no worse than the flu, Perdue was profiting from scores of stock trades that indicated awareness of the imminent pandemic and the economic upheaval it would bring.
"It's not just that you're a crook," continued Ossoff. "It's that you're attacking the health of the people that you represent." That moment of unvarnished truth went viral, gaining over three million views; it was, as one observer noted, "the most West Wing moment I've ever seen in real life." The look on Perdue's face as he stands stiff and silent is an indictment of himself.
Recent polls show Ossoff drawing even with Perdue, so perhaps in this election he'll be able to give the incumbent what he truly deserves: early retirement.
David Perdue lined his own pockets – trading medical stocks and dumping casino shares – while he lied to us about t… https://t.co/J2DtULeiqi

— Jon Ossoff (@Jon Ossoff) 1603929779.0