Judge Rejects Motion To Dismiss Charges Against Weisselberg
@alexvhenderson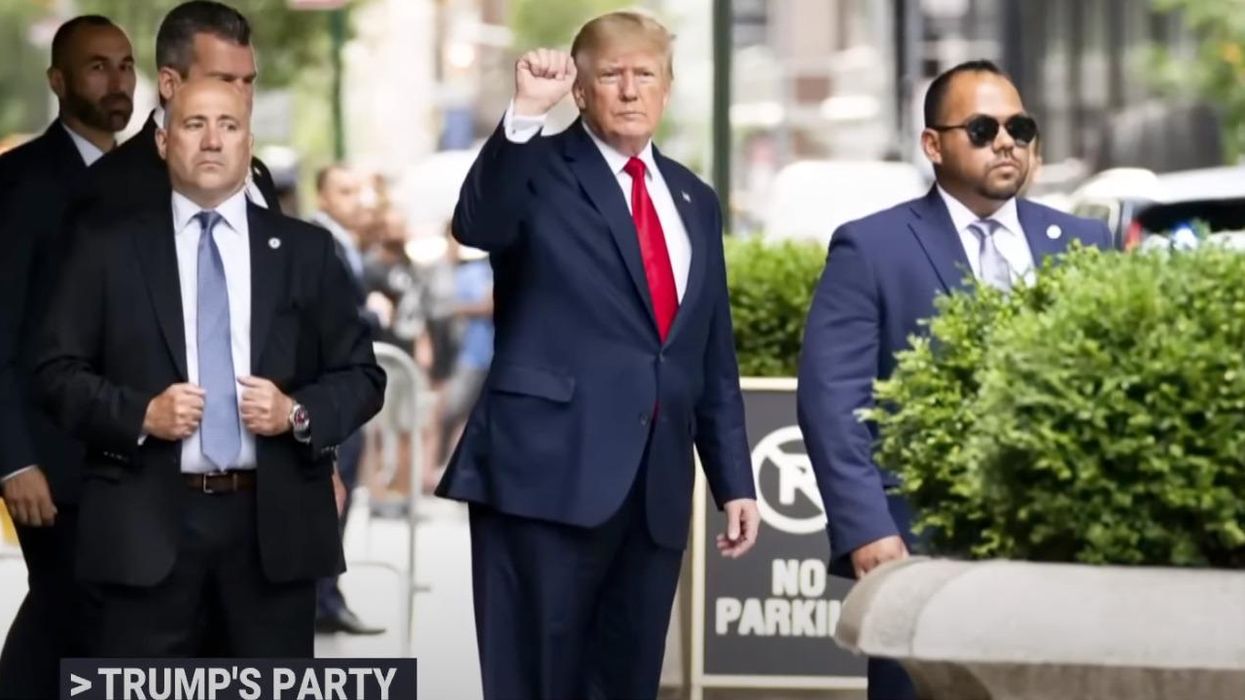 Youtube Screenshot
Attorneys for the Trump Organization have unsuccessfully tried to get the financial case against long-time chief financial officer Allen Weisselberg thrown out, but so far, they haven't had any luck. And on Friday morning, August 12, Manhattan Supreme Court Justice Juan Merchan rejected their motion to dismiss the charges.
In 2021, the Manhattan District Attorney's Office charged Weisselberg with multiple crimes, including conspiracy, grand larceny, criminal tax fraud and falsifying business records. Former President Donald Trump, however, has not been charged with anything in connection with the Manhattan DA's criminal investigation, which is separate from a civil financial investigation of the Trump Organization being conducted by the office of New York Attorney General Letitia James.
With Merchan having rejected Trump Organization attorneys' motion to dismiss the charges against Weisselberg, jury selection in his trial is scheduled to being on Monday, October 24.
Law & Crime reporter Adam Klasfeld, in an article published on August 12 following Merchan's decision, explains, "Prosecutors accuse Weisselberg of a 15-year scheme to defraud federal, New York State, and New York City tax authorities of $1.76 million in 'off-the-books' compensation. These included $359,058 in tuition expenses for multiple family members, $196,245 for leases on his Mercedes Benz automobiles, $29,400 in unreported cash, and an unspecified amount in ad hoc personal expenses, according to his indictment."
Merchan, Klasfeld reports, said he will issue a written explanation for his August 12 ruling.
More than one year and a half after leaving office, Donald Trump continues to be a subject in a variety of investigations — from James to Manhattan DA Alvin Bragg to Fulton County, Georgia DA Fani Willis to the U.S. Department of Justice (DOJ) to the January 6 select committee. Merchan's ruling comes only four days after the FBI executed a search warrant at Trump's Mar-a-Lago compound in South Florida, where, according to the Washington Post, agents were searching for official White House documents.
Under the Presidential Records Act of 1978 — which was signed into law by President Jimmy Carter and went into effect after President Ronald Reagan's January 1981 inauguration — official White House and presidential records are considered government property when a former president leaves office and must be handed over to the National Archives and Records Administration (NARA). Trump, of course, is allowed to store as many private documents as he wants at Mar-a-Lago, but the FBI was searching for the possible presence of White House documents that never should have left Washington, D.C. in January 2021, the month of President Joe Biden's inauguration. And on Thursday, August 11, the Post reported that according to its sources, the documents the FBI was searching for at Mar-a-Lago included "classified documents relating to nuclear weapons."
Merchan's ruling also comes the same week in which Trump opted to invoke the 5th Amendment for a deposition in James' civil probe of the Trump Organization's finances.
Trump, however, hasn't been charged with anything in connection with any of these investigations — some of which are criminal, some of which are civil. And of course, the January 6 select committee, started by House Speaker Nancy Pelosi in 2021, doesn't have the power to bring about any charges; it is comprised of politicians, not law enforcement agents — although it can certainly share evidence it gathers with the DOJ and U.S. Attorney General Merrick Garland.
Michael Cohen, Trump's former personal attorney and "fixer," has alleged that the Trump Organization cooked the books when he was working for the ex-president. The next hearing in the Manhattan DA's Office's case against Weisselberg is set for September 12.
Reprinted with permission from Alternet.