Judge Rules Navy Underestimated Threat To Marine Mammals From Sonar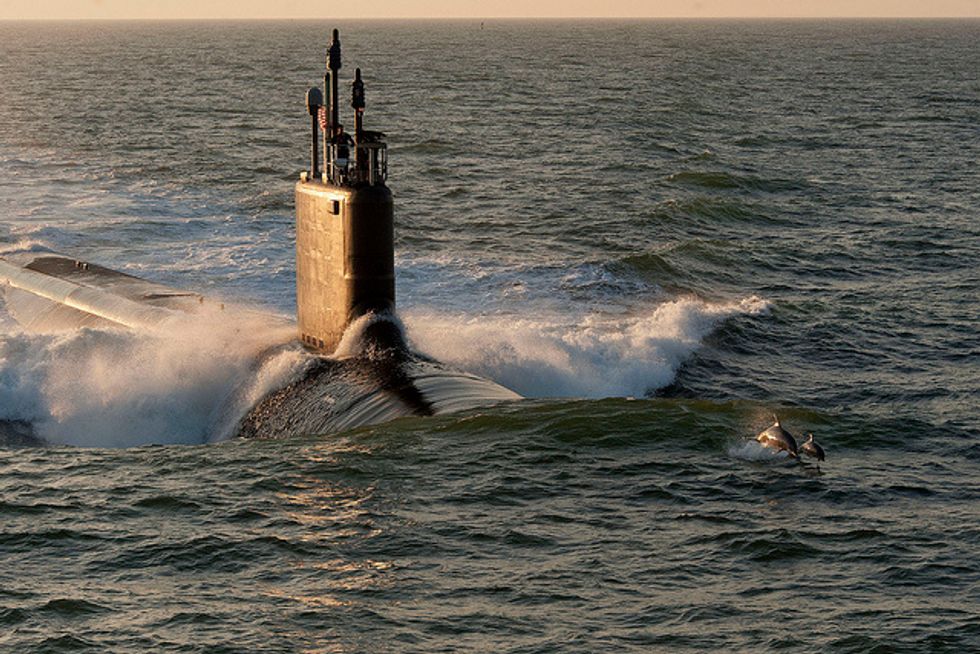 By Tony Perry, Los Angeles Times (TNS)
A federal judge has ruled in favor of environmentalists who assert the Navy has vastly underestimated the threat to marine mammals posed by its use of sonar and explosives during training off Southern California and Hawaii.
U.S. District Judge Susan Oki Mollway in Hawaii ruled Tuesday that the National Marine Fisheries Service violated environmental laws when it decided that the Navy's training would have a "negligible impact" on whales, dolphins, other mammals, and sea turtles.
The ruling appears to set the stage for an appeal or for the Navy to resubmit its application to the fisheries service for a permit. Other options would be for the Navy to relocate its training or adopt greater safeguards to protect sea creatures.
The ruling was hailed by environmental groups, which have long asserted that the Navy is needlessly harming whales and other animals and has resisted making changes to train in less "biologically sensitive areas."
"The court's ruling recognizes that, to defend our country, the Navy doesn't need to train in every square inch of a swath of ocean larger than all 50 states combined," said David Henkin, the Earthjustice attorney representing several groups that filed the lawsuit.
"The Navy shouldn't play war games in the most sensitive waters animals use for feeding and breeding," said Miyoko Sakashita, oceans director at the Center for Biological Diversity.
Navy spokesman Mark Matsunaga said the service was studying the ruling and could not comment on its details.
"It is essential that sailors have realistic training that fully prepares them to fight tonight, if necessary, and (with) equipment that has been thoroughly tested before they go into harm's way," Matsunaga said.
"The Navy has been training and testing in the Hawaii and Southern California ranges for more than 60 years without causing the harm alleged by the plaintiffs in this case."
The lawsuit was aimed at curtailing Navy training from Dana Point to San Diego, off Coronado's Silver Strand, and in the area between various Hawaiian islands.
The Navy holds a major multinational exercise off Hawaii every two years. The next is set for 2016. The Hawaii exercise, called Rim of the Pacific, and exercises off Southern California allow sailors to train in using sonar to detect submarines in shallow water, not unlike the conditions in the Persian Gulf, the Navy has said.
Much of the judge's ruling details with the dueling interpretations about how many animals over a five-year period of training would be hurt.
The Navy asserts that training will kill 155 whales over five years. The environmentalists say the number of those killed or crippled would be much higher.
In her 66-page decision, the judge conceded the difficulty in parsing the claims and counter-claims.
She wrote that she feels like the sailor in Samuel Coleridge's poem "The Rime of the Ancient Mariner," who, while trapped on a ship in a windless sea, laments, "Water, water, everywhere, Nor any drop to drink."
Photo: Official U.S. Navy Page via Flickr