Judge Throws Out Part Of Zimmerman Libel Case Against NBC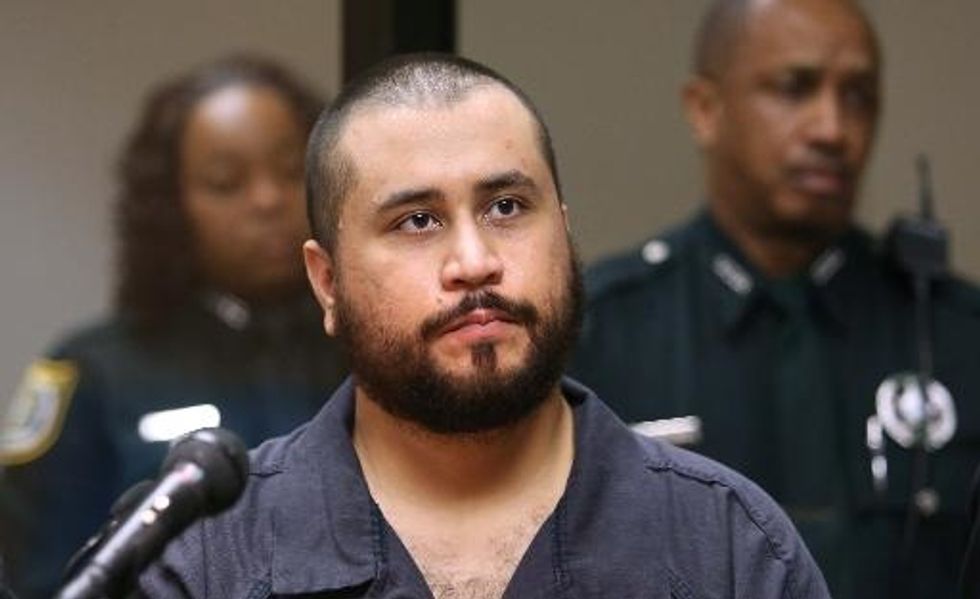 By Rene Stutzman and Jeff Weiner, Orlando Sentinel
SANFORD, Fla. — A judge Thursday threw out part of George Zimmerman's libel suit against NBC Universal and held out the prospect that she may throw out the whole thing.
Circuit Judge Debra S. Nelson tossed the allegations related to one of five broadcasts and said she needs to do more homework before deciding about the others.
Zimmerman is suing the media company, alleging that it falsely portrayed him as a racist.
He is the Neighborhood Watch volunteer acquitted last year of murdering Trayvon Martin, an unarmed black 17-year-old, a shooting that prompted civil rights rallies.
In December 2012, Zimmerman sued NBC, accusing it of "yellow journalism" for the way it edited his call to police the night of the shooting. Editors cut out key phrases, according to the suit, making it sound as if Zimmerman volunteered that Trayvon was black and that he racially profiled the Miami Gardens high school junior.
The suit also says Zimmerman should be paid damages because the company falsely reported that during that call, Zimmerman used a racial epithet.
NBC's attorneys contend that Zimmerman has no valid claim.
The most important point, said NBC attorney Lee Levine, is that Zimmerman was a public figure and cannot prove that NBC employees acted with "actual malice" — that they either knew what they reported was false or had grave misgivings about it.
The phrase that NBC employees interpreted as a racial slur, Levine said, was "very difficult to understand or decipher" and other news organizations reported that same thing, he said — that it was a racial epithet.
As for the editing, the network should not be held liable for reporting truthfully what Zimmerman's actually said, Levine argued. Other news organizations also edited the tape, relying solely on excerpts, he said.
The judge Thursday threw out the claim that NBC and employee Jeff Burnside defamed Zimmerman in a March 19, 2012, broadcast. Zimmerman can't claim he was wronged by that report, the judge said, because his letter to the network never identified that specific broadcast and he never gave notice to Burnside.
The other broadcasts were on March 20 (two separate newscasts), March 22, and March 27.
The judge said she would decide later what to do about them.
The hearing started shortly after 10 a.m. and concluded shortly before 11 a.m.
Zimmerman did not attend.
NBC's attorneys have raised several defenses, some of them technical. In paperwork filed before the hearing, they contended that any harm Zimmerman claims to have suffered was not caused by the NBC news reports that are at issue.
Zimmerman's attorney, James Beasley Jr., told the judge Thursday that it would be a mistake to throw out the case now before he can gather evidence.
He pointed out that NBC apologized for the edits and that two employees, Burnside and Lilia Rodriguez Luciano, were fired.
Zimmerman was charged with second-degree murder but was acquitted by a six-member Seminole County jury last year.
NBC is represented by several lawyers, including those with the Tampa law firm Thomas and LoCicero, the same firm that represents the Orlando Sentinel.
Photo via AFP

Interested in national news? Sign up for our daily newsletter!