Kaepernick Lawyers To Subpoena Trump, Pence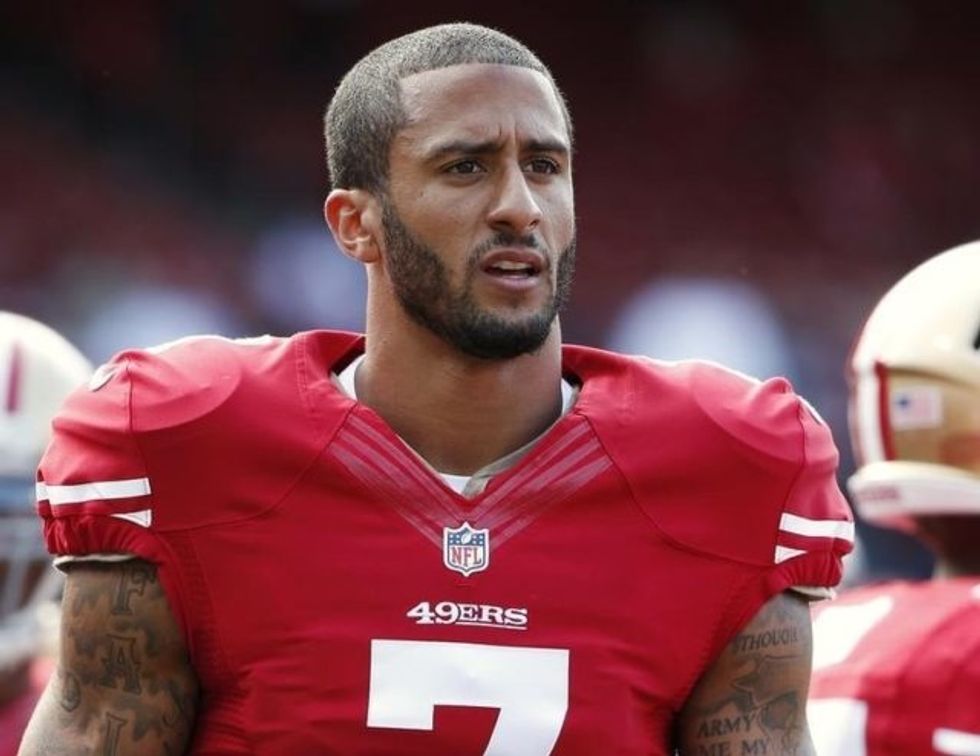 Reprinted with permission from AlterNet.
Colin Kaepernick's legal team is expected to ask for federal subpoenas for Donald Trump, Mike Pence, and top White House officials familiar with the president's anti-NFL position, Yahoo! Sports reports.
According to Yahoo, Kaepernick's lawyers hope to force the Trump administration to divulge its involvement in the league's response to players kneeling during the national anthem. The move comes after Sports Illustrated last month reported that several NFL owners admitted under oath they spoke with Trump about kneeling players.
In a sworn disposition obtained by theWall Street Journal last month, Dallas Cowboys owner Jerry Jones said Trump called his attacks on the NFL "a winning issue for me."
"Tell everybody, you can't win this one," Jones recalled Trump saying.
As Yahoo! Sports Charles Robinson writers: "The content of those conversations between Trump and owners—as well as any forms of pressure directed at the league by the administration—are expected to shape the requests to force the testimony of Trump, Pence and other affiliated officials."
Kaepernick is suing the NFL for collusion against him after he was blacklisted for leading a protest of police brutality against black people. According to Robinson, Kaepernick's lawyers hope to "draw a direct line" between Trump's attacks on protesting NFL players and the league's punitive treatment of those players.
Elizabeth Preza is the Managing Editor of AlterNet. Follow her on Twitter @lizacisms.