Kansas, Arizona Win Proof-Of-Citizenship Requirement In Voting Suit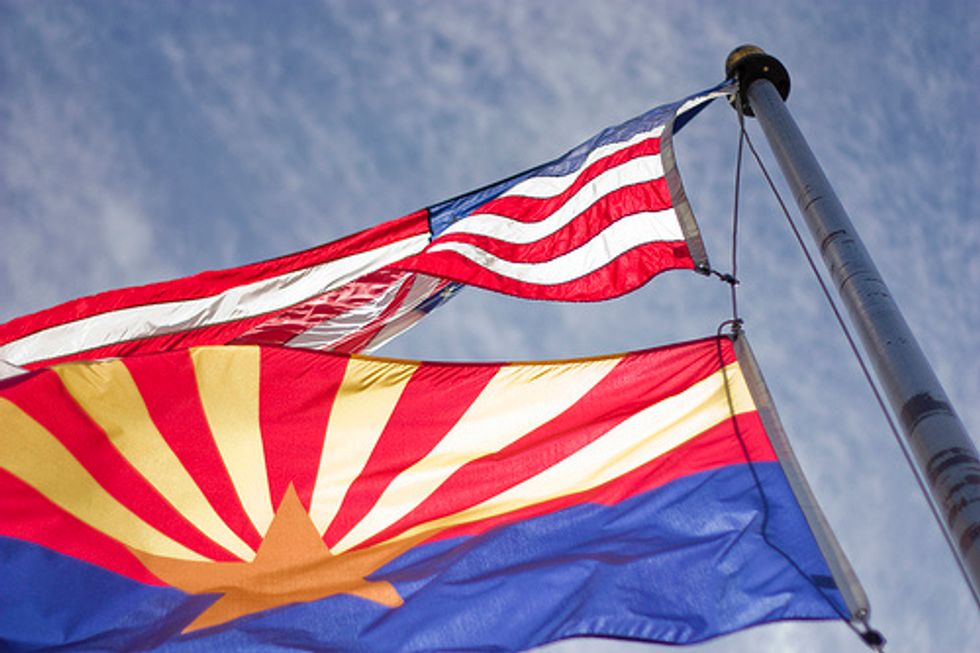 By Michael Muskal, Los Angeles Times
A federal judge has ruled that Kansas and Arizona should be allowed to require voters to provide evidence of U.S. citizenship, in a case closely watched by both sides dealing with the question of voter eligibility.
U.S. District Judge Eric Melgren in Wichita, Kansas, ruled that the U.S. Election Assistance Commission had no legal authority to deny requests from the two states to add the citizenship requirement. In the ruling, released Wednesday, he ordered the commission to revise the national form immediately.
Kansas and Arizona require new voters to provide a birth certificate, passport or other documentation to prove U.S. citizenship. The federal registration form, however, requires only that prospective voters sign a statement declaring they are citizens. The different requirements opened the possibility that residents of those states would have to register twice, using separate voter registration forms, if they wanted to vote in both state and federal elections.
The fight also has political overtones. Republicans have generally argued in favor of tougher voting requirements, contending they prevent fraud. Democrats oppose the state standards, which they say can block voters — including the young and the poor — from registering to vote.
The top election officials, Kris Kobach of Kansas and Ken Bennett of Arizona, had sued to force the federal agency to include proof of citizenship. Both are considered conservative Republicans.
"This is a huge victory for the states of Kansas and Arizona," Kobach said in a prepared statement emailed to reporters. "They have successfully protected our sovereign right to set and enforce the qualifications for registering to vote. We have now paved the way for all 50 states to protect their voter rolls and ensure that only U.S. citizens can vote."
"Today's decision is an important victory for the people of Arizona against the Obama administration, assuring that only Arizona residents and not illegals vote in Arizona elections," Arizona Attorney General Tom Horne said in a statement.
Election Assistance Commission spokesman Bryan Whitener said in an email that the ruling is "under review."
The ruling can be appealed to the U.S. 10th Circuit Court of Appeals, based in Denver.
Melgren ruled that the U.S. Constitution gives states the power to set voter qualifications, and Congress has not pre-empted it. The case arose after the U.S. Supreme Court last year struck down part of Arizona's 2004 proof-of-citizenship law. The Kansas voter ID law took effect last year.
Photo: Jon Matthies via Flickr