Endorse This! Kimmel Tweaks Kellyanne's Very Awkward New Book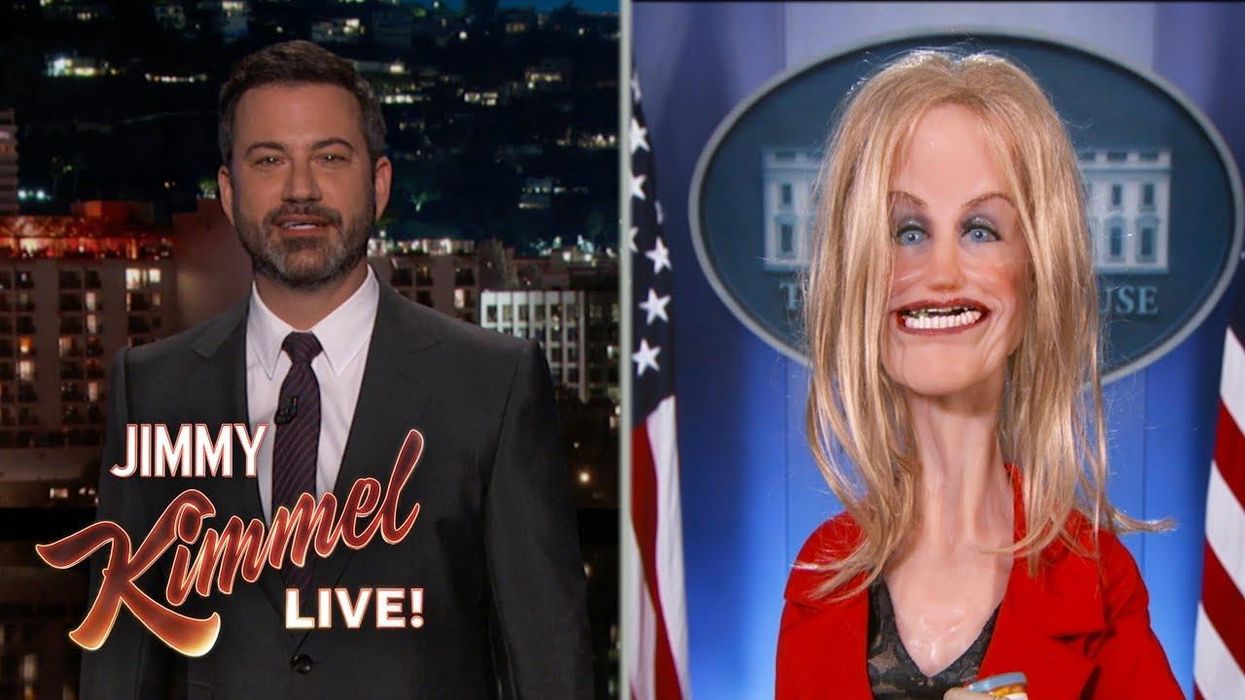 Image via YouTube
Returning to his late-night show after another COVID hiatus, Jimmy Kimmel mocked the release of Kellyanne Conway's new book. Pointing out that she writes almost as well as she tells the truth, Kimmel played a clip of Conway reading from Here's The Deal: A Memoir --- and concluding with an "amen" for her own words.
"Yeah, 'amen,'" he chortled. "I don't think you're allowed to end your own book with 'amen.'"
But just when you thought that might be the most awkward part of wacky Conway's book, Kimmel dug a little bit further. A Trump spokesperson issued a statement calling a key anecdote in the book "totally false." Wait, did Conway just encounter "alternative facts"?
"In other words, Kellyanne got Kellyanne'ed today!" Kimmel said. "Isn't that something?"
Watch the entire segment below: