Impeachment Trial 'Judge' Accepts $3M From Defendant Paxton's Supporters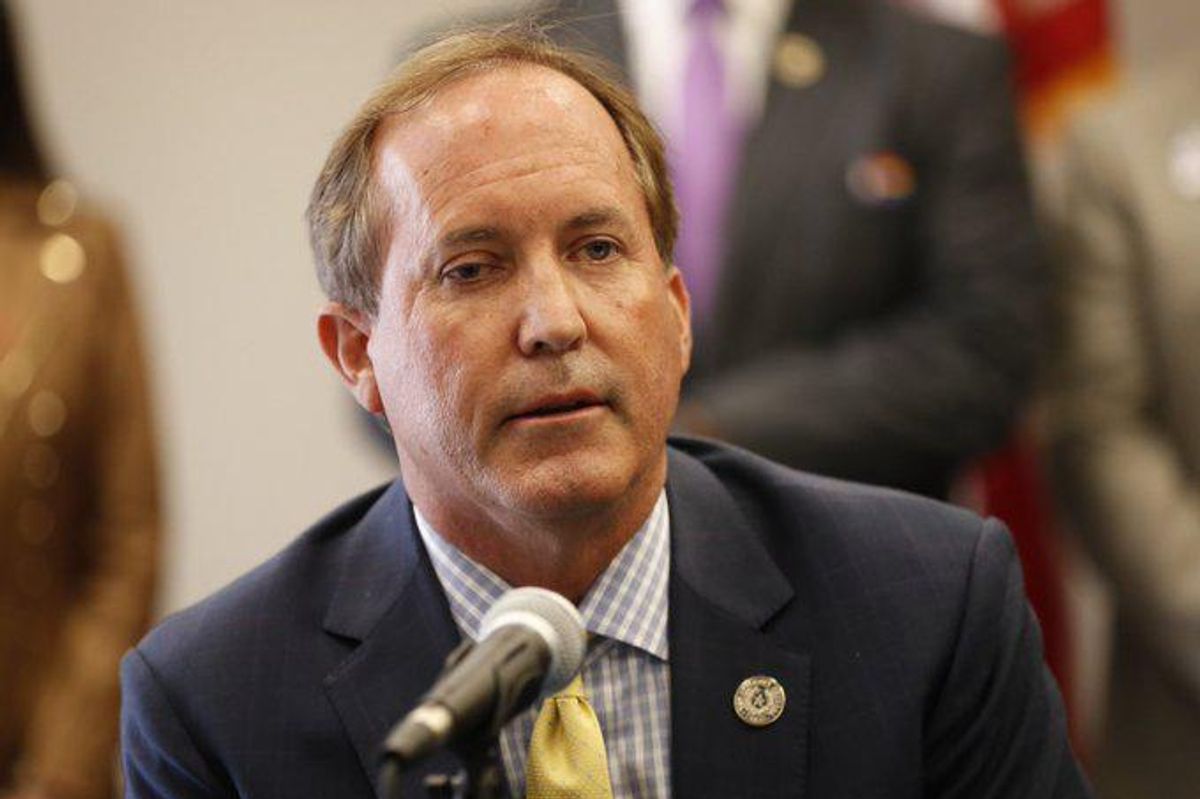 Texas Lt. Gov. Dan Patrick, who is presiding over the impeachment trial of suspended Attorney General Ken Paxton, received $3 million in campaign support last month from a top group campaigning against Paxton's impeachment.

In a campaign-finance report published Tuesday, Patrick — who is not up for reelection until 2026 — reported a $1 million contribution and a $2 million loan from Defend Texas Liberty PAC. The political action committee was by far his biggest benefactor on the report, which covered Patrick's fundraising from June 19-30. It was the first opportunity state officials had to fundraise since the House impeached Paxton in late May.
Patrick's Senate has scheduled a trial to begin September 5 to determine whether to permanently remove Paxton from office. Patrick has been acting as presiding officer of the trial — effectively the judge — and the fundraising period partially overlapped with the Senate's deliberations over the trial rules. The chamber approved the rules June 21.
Shortly after the House impeached Paxton, Defend Texas Liberty PAC sent text messages to GOP voters asking them to call their state senators and tell them to "stop this madness and end this witch hunt." It has also made clear it will politically target House Republicans who voted for impeachment.
"Defend Texas Liberty will ensure that every Republican voter in Texas knows just what a sham the Texas House has been this session and just how absurd this last minute Democrat led impeachment effort is," the group said in a May 26 tweet.
The group is led by former state Rep. Jonathan Stickland (R-Bedford), and has been a lead player in trying to push Texas Republicans further to the right. Best known for bankrolling primary challengers to House GOP members, Defend Texas Liberty is primarily funded by longtime far-right megadonors Tim Dunn and the Wilks family.
In its latest campaign-finance filing, the PAC disclosed just under $2 million in donations from Dunn. It also reported a $1.5 million check from Farris and Jo Ann Wilks.
Paxton himself reported $1.7 million in contributions over the last 12 days of June. One of his top donors was Dunn, who gave $150,000.
Patrick has previously received financial support from the PAC, including in his reelection campaign last year. But the latest burst of money comes as all eyes are on his front-and-center role in the impeachment trial.
Patrick's $1 million donation from the PAC represented nearly a quarter of his total fundraising for the period. The donation arrived June 27, and the loan was made two days later. Its maturity date is June 30, 2025.
Strickland declined to comment on the PAC's latest support for Patrick. But Strickland appeared to make reference to it in a defiant tweet.
"This is just the beginning, wait till you see the next report," he said. "We will never stop. Ever. Grassroot conservatives will be heard."
Patrick's campaign also declined to comment, citing Senate trial rules. Patrick issued a wide-ranging gag order Monday on parties involved in the case.
Patrick's campaign, however, issued a news release Monday touting his fundraising without mentioning how much he raised or where the money came from. The only statistic the news release identified was Patrick's cash on hand as of June 30 — $22.2 million.
"I was humbled by the outpouring of support for the work we have accomplished during the 88th Legislative Session. The grassroots and the business leaders across Texas agree with the direction Texas is heading," Patrick said in the news release. "I appreciate the financial support."
Patrick is up for reelection in 2026. He initially said this would be his last term but reversed himself earlier this year, and his campaign reiterated in Monday's news release that he plans to seek another term in three years.
This article originally appeared in The Texas Tribune. The Texas Tribune is a member-supported, nonpartisan newsroom informing and engaging Texans on state politics and policy. Learn more at texastribune.org.
Reprinted with permission from Alternet.