Kerry: U.S. Seeks To Help All Iraqis, Not Maliki
@AFP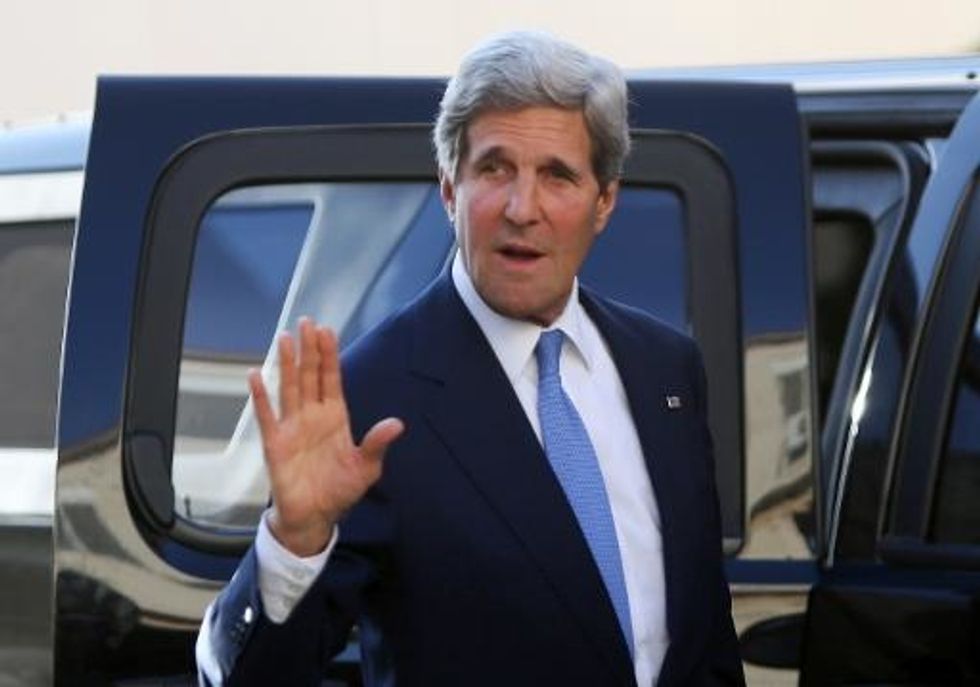 Washington (AFP) – U.S. Secretary of State John Kerry insisted in remarks aired Thursday that Washington is seeking to help all Iraqis, not merely prop up Prime Minister Nuri al-Maliki as Islamic extremists press an assault to capture more territory.
And he also sought to dispel concerns that the United States was planning to work hand-in-hand with its former foe Tehran amid fears that Iraq could be on the verge of a new civil war.
"This is not about Maliki," Kerry told NBC television in an interview taped Wednesday. "Let me stress, what the United States is doing is about Iraq, it is not about Maliki."
Over the past months, Washington has repeatedly expressed frustration with the Shiite prime minister's governance of the country, urging him to do more to address what U.S. officials call the "legitimate concerns" of Sunni Iraqis, as well as Kurds.
"Nothing that the president decides to do is going to be focused specifically on Prime Minister Maliki. It is focused on the people of Iraq," Kerry said.
President Barack Obama huddled with his national security team at the White House late Wednesday as he mulls what action to take to halt the advance of the Islamic State of Iraq and the Levant (ISIL) extremists, which could include U.S. air strikes on the militants' convoys.
Kerry also walked back comments he made suggesting that the U.S. was considering military cooperation with Iran in Iraq. Tehran is one of Maliki's main allies.
"What I said was we are interested in communicating with Iran to make clear that the Iranians know what we are thinking and we know what they are thinking, and there's a sharing of information so people aren't making mistakes."
Asked if the U.S. was planning to work hand-in-hand with Iran, Kerry replied: "No. We're not sitting around contemplating if we're going to do that. That's not on the table."
AFP Photo/Fadi Arouri