Kushner's Coronavirus 'Task Force' Awash In Potential Conflicts
@alexvhenderson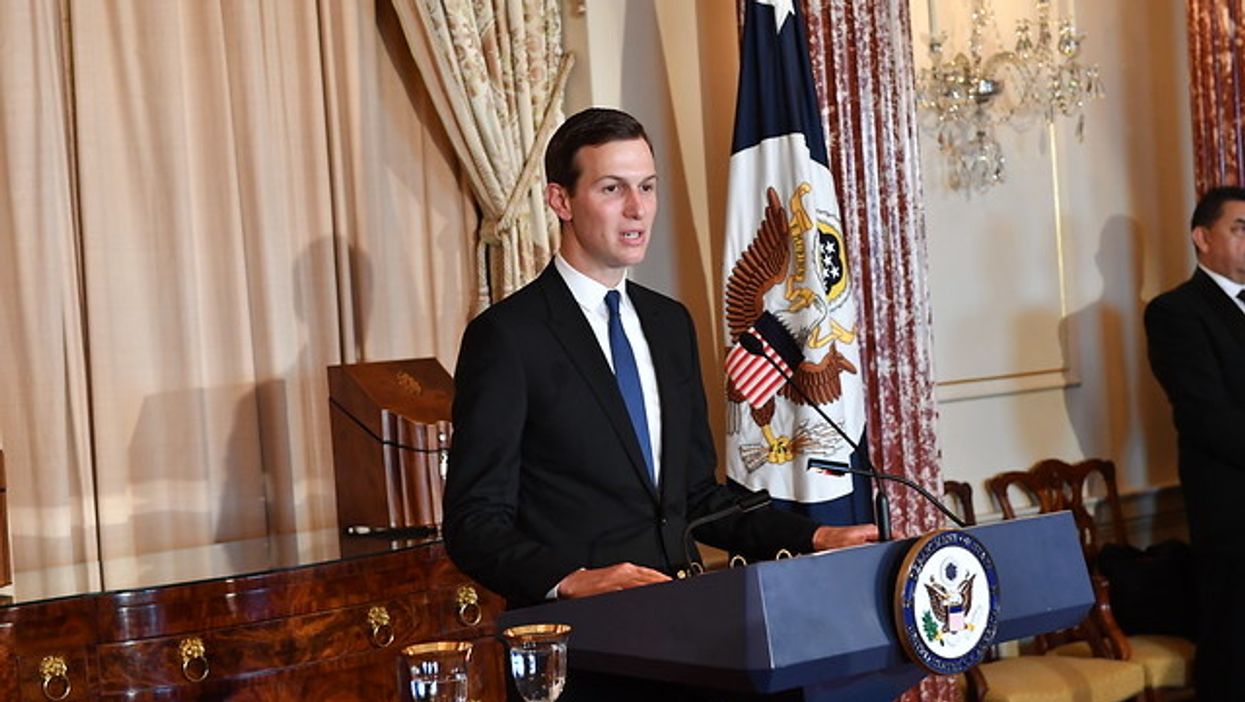 Reprinted with permission from Alternet
White House Senior Adviser Jared Kushner has been operating a "shadow" White House coronavirus task force which, journalist Pema Levy examines this week in Mother Jones.
The "shadow task force," Levy notes, has been "convened by Jared Kushner to help run the Trump Administration's response to the coronavirus pandemic." And being an expert on public health is not a requirement.
---
"When Kushner, the president's son-in-law, assembled the group, he did not turn to experts in crisis management or public health," Levy explains. "Instead, he enlisted people with experience in the business of health care — not necessarily medical experts, but particularly, those who worked on (the) finance side and were adept at making money off the health care industry."
According to Levy, "Members of the shadow working group who come from outside government work at or run companies that have a clear financial stake in how the government handles the crisis and doles out contracts, spending and bailout funding. Because of the way the group has been assembled and run, the outsiders — unlike government employees — have not had to disclose any such potential conflicts, submit to ethics determinations about recusals, nor to divest from any financial arrangements that could influence their decisions."
Jordan Libowitz of the watchdog group Citizens for Responsibility and Ethics (CREW) told Mother Jones that Kushner isn't necessarily "doing something nefarious" with the shadow task force — adding that "if he were, this is how he would do it."
"There are serious questions about how the Trump and Kushner families use the presidency to benefit themselves," Libowitz explained. "We don't know how involved family business ties are to any of this. We don't know all the members of the task force or who they're talking to. We don't know how people are pushing their own financial interests."
According to Libowitz, one of the members of Kushner's task force is Nat Turner, CEO and co-owner of the health technology company Flatiron Health — and others include "David Caluori and a few associates at his private equity firm, Welsh Carson."
Libowitz notes, "Private equity firms typically structure their operations in a way that they are not responsible for debts incurred by the companies they control…. Having people who represent private equity's interests taking part in Kushner's shadow working group raises the possibility that the needs of health companies owned by such firms will be given undue weight or favorable terms in the distribution of government's bailout funds for medical providers."