Late Night Round-Up: Larry Wilmore Takes On Bill Cosby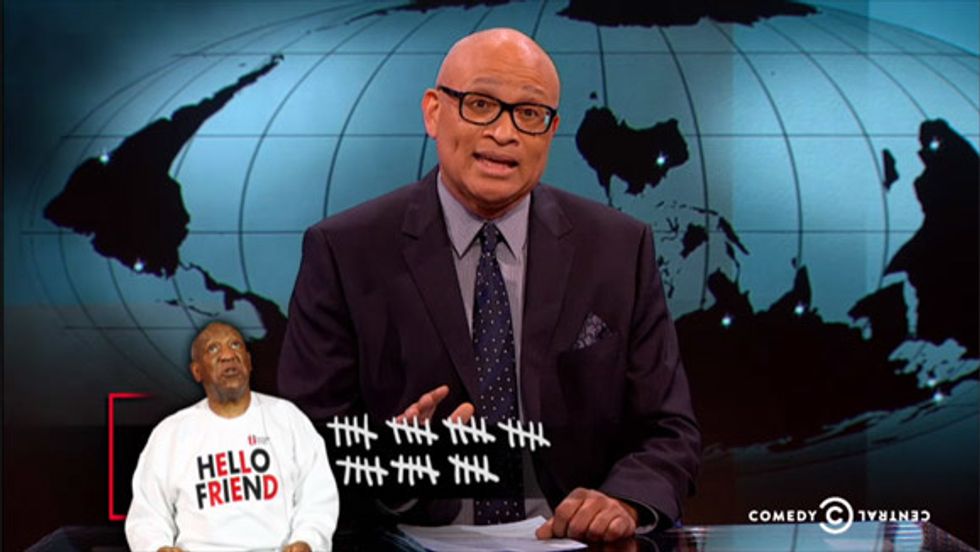 Larry Wilmore went after a big target for his second episode of The Nightly Show, giving his take on the Bill Cosby sexual assault allegations — with Larry fully believing that Cosby is guilty.
Jon Stewart said he wouldn't go over the State of the Union address in detail — a comedy show in-joke, as last night's comedy episodes were all actually taped in the afternoon, before the speech itself. (Stay tuned for the real comedic responses later tonight.) So instead, he took a look at the burgeoning new presidential campaign of Mitt Romney — the man who just keeps on losing.
Jimmy Fallon took a look at the pros and cons of the State of the Union address:
And Conan O'Brien noted that one of the guests at the State of the Union was (or would be!) an undocumented immigrants: "Or as Fox News kept calling him, President Obama."