Late Night Roundup: A Beer With Norman Lear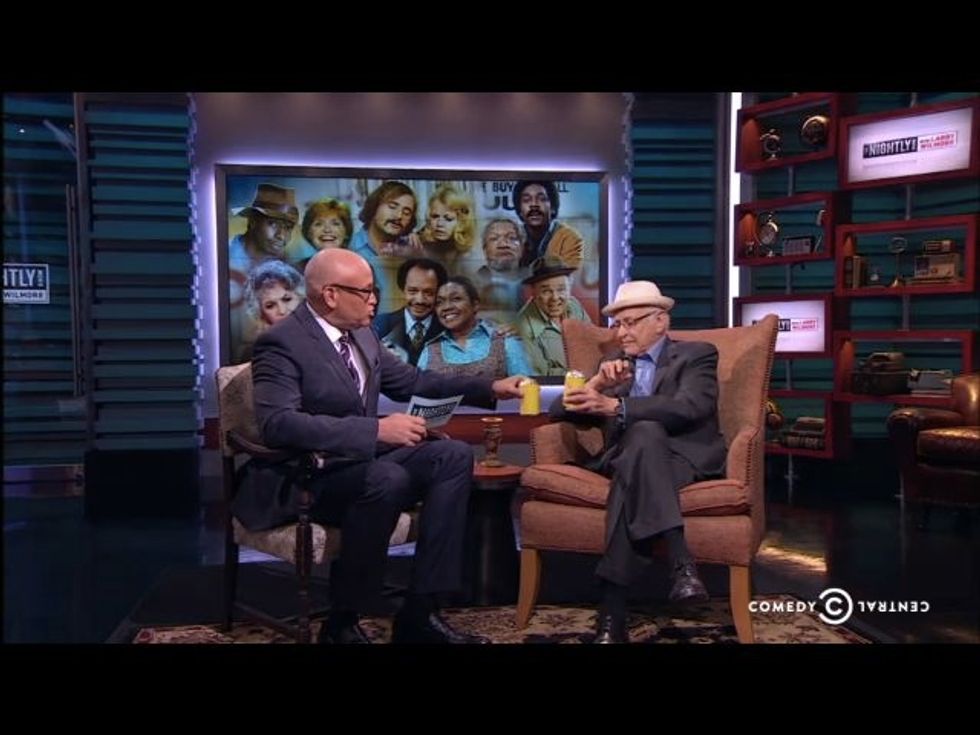 Larry Wilmore sat down with the legendary Norman Lear, creator of All in the Family — and he even set up some of Archie and Edith's chairs for the occasion, along with a nice friendly beer.
Larry asked: "Do you feel kind of responsible for having Archie Bunker running for president right now?"
The Daily Show's Jordan Klepper spoke with a government watchdog who says the Federal Election Commission is completely ineffectual at enforcing federal election laws and maintaining any public trust in the system: Federal Election Commission chairwoman Ann Ravel. The big question: Is the FEC even as useful as men's nipples?
Stephen Colbert previewed this Saturday's Democratic debate, by talking with CBS' Face The Nation host and debate moderator John Dickerson. Stephen asked John some key questions, such as: Who is that third guy on the stage with Hillary Clinton and Bernie Sanders? (The answer: Martin O'Malley. Ouch.)
James Corden and bandleader Reggie Watts looked at the latest numbers from the presidential race — though the numbers didn't have to actually make any sense.