Late Night Roundup: Counting Down The Top Ten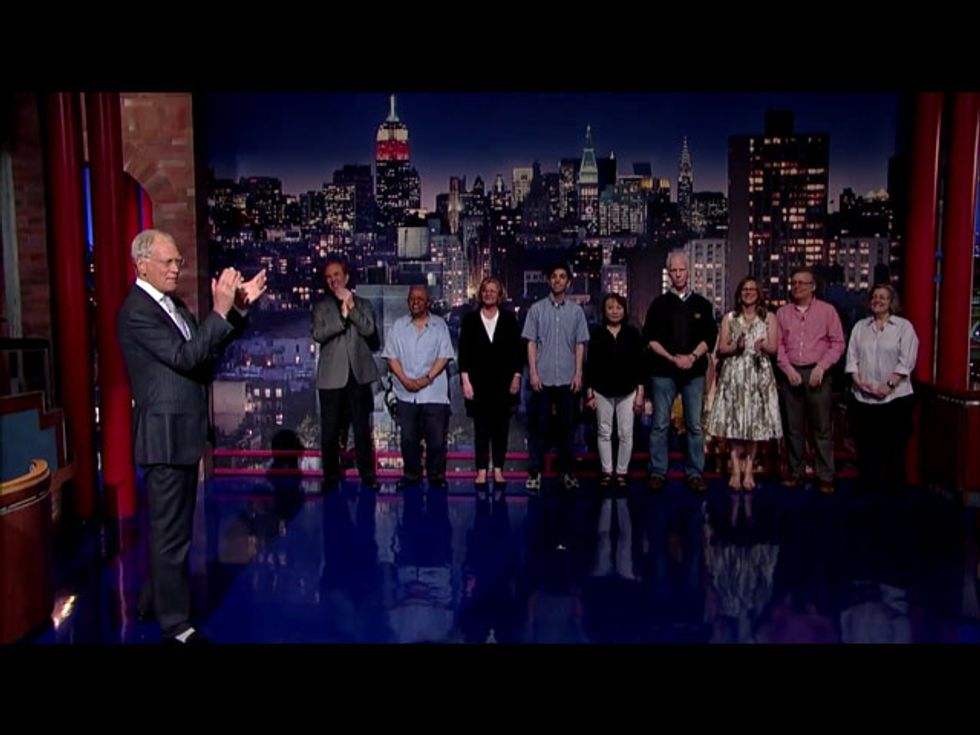 David Letterman kicked off his final three days on TV, by bringing out members of the crew to deliver a special list: "Top Ten Things I'll Miss About Working At The Late Show."
And over on NBC, Jimmy Fallon paid tribute to Letterman — and talked about his own path to late night TV.
Seth Meyers looked at the latest Republican presidential candidate who has been unable to properly answer questions about the Iraq War: Marco Rubio.
Conan O'Brien welcomed the legendary Betty White, to talk about how the entire crew of Hot in Cleveland surprised her for her 93rd birthday.