Late Night Roundup: Going 'Wherever' With Donald Trump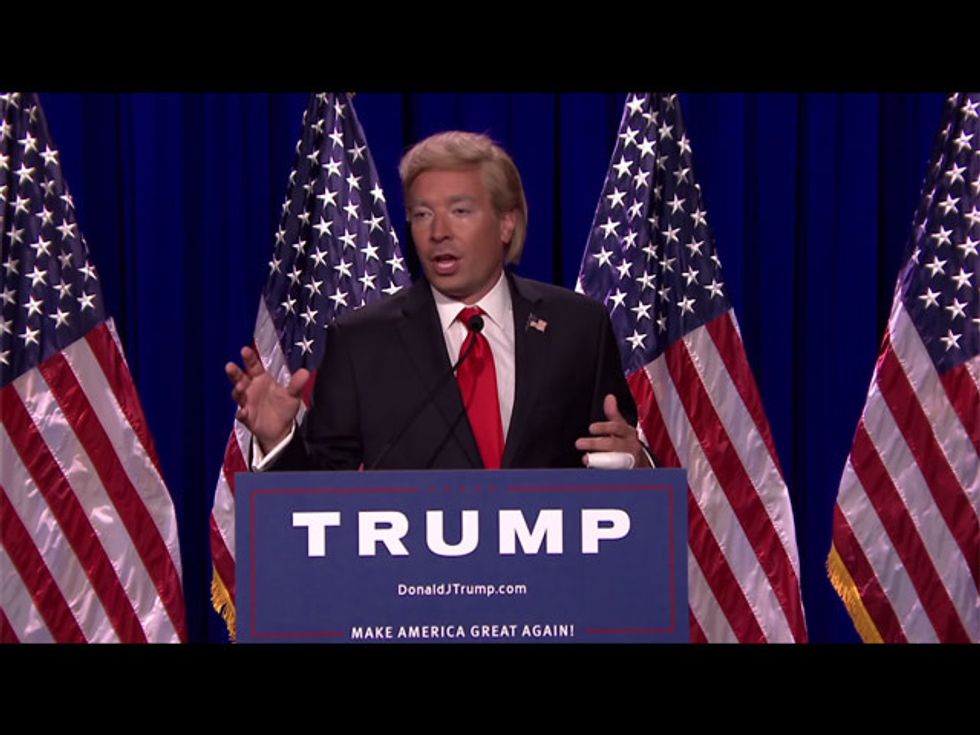 One subject was the talk of the late night TV shows: Donald Trump's feud with Fox News anchor Megyn Kelly — and his accusation that she had "blood coming out of her — wherever" at last Thursday's Republican debate.
Jimmy Fallon performed an impersonation of The Donald, and the explanations he's given: "Yesterday, I called Megyn Kelly to personally not apologize. When I said blood was coming out of her 'wherever,' I obviously meant 'nose and ears.' If you think I was talking about something else, you're a deviant. I was not referring to hormones or menstruation — period."
Larry Wilmore highlighted Trump's strong resemblance to a troll doll: "It's like God bestowed us with this most fantastic troll, to fill the dog days of summer with glorious entertainment." But after looking at how Trump is still ahead in the polls after the recent display, Larry suddenly had a more serious message: "Okay, America, I am talking to you directly — stop it. Stop it. America, listen to me — stop it."
Conan O'Brien showed a commercial for a new product: "The Donald Trump Ovulation Test Kit" — and yes, it talks.
Seth Meyers dubbed Trump "The Gift That Keeps on Giving Women the Creeps." Seth also pointed out that Trump's comments on women's health are really serving as an unfortunate distraction — from all the awful things that the other Republicans routinely say about women's health issues.