Late Night Roundup: Jimmy Fallon's Finger Becomes A Billboard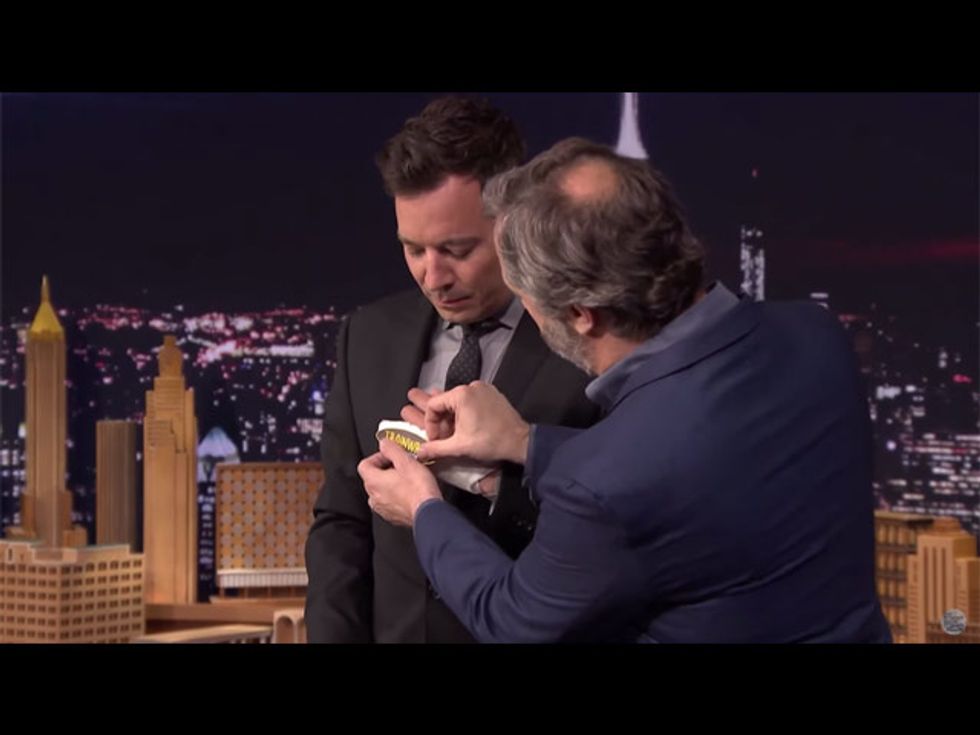 Jimmy Fallon shared the online submissions to a Twitter hashtag he set up, "#MyDumbInjury," in order to add some more fun stories to his own recent injury that nearly cost him a finger.
And then a special surprise guest showed up, director Judd Apatow — with some ideas to use Jimmy's finger-cast as advertising space.
James Corden celebrated his 50th episode, with a sendup of anniversary and/or farewell shows.
Amy Schumer sat down with Seth Meyers, and told an interesting story about how her comedy and real life collide — when she needed help from fans on the street to zip up her dress in back.
Conan O'Brien looked at the latest hijinks on the presidential campaign trail, ranging from Hillary Clinton's favorite ice cream (and Chris Christie's, too) to the Donald Trump piñatas.