Late Night Roundup: Jon Stewart vs. 'Rolling Stone'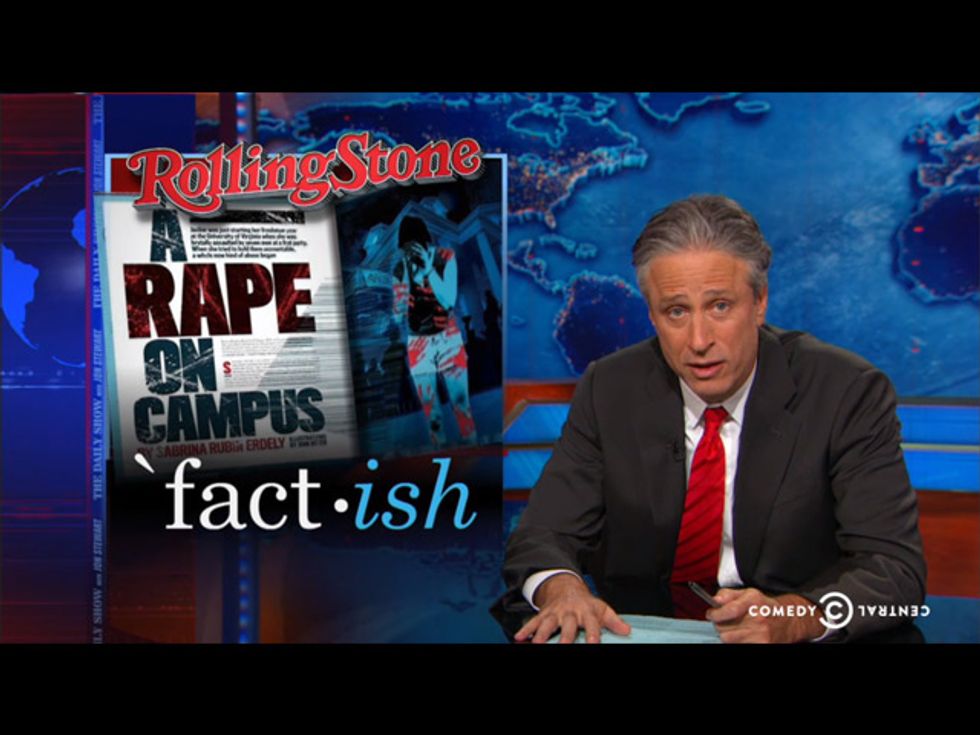 Jon Stewart absolutely slammed Rolling Stone magazine for its discredited story of an alleged fraternity rape at the University of Virginia — and also the fact that the magazine isn't firing anybody over this: "Yet somehow in a sea of verifiable assaults, you managed to 'Where's Waldo?' the only rape story that not only would fail to get your point across, but set the cause back. Someone's gotta go!"
Larry Wilmore discussed the killing in North Charleston, South Carolina, of unarmed African-American man Walter Scott by a police officer, which was caught on video. And he reiterated his longstanding offer to America: He'll stop talking about racism — when racism stops happening.
Conan O'Brien highlighted the latest messianic claims that North Korea makes about the young dictator Kim Jong Un.
James Corden presented his feature, "Celebrity Amazon Wishlist." Tonight's special subject was Jeb Bush — in light of Jeb having checked off the "Hispanic" box on his voter registration form — plus Hillary Clinton, and actor/pro-wrestler Dwayne "The Rock" Johnson.
Note: A previous version of this story incorrectly identified the North Charleston shooting as being located in North Carolina, rather than the actual state of South Carolina.