Late Night Roundup: Larry Wilmore vs. Don Rumsfeld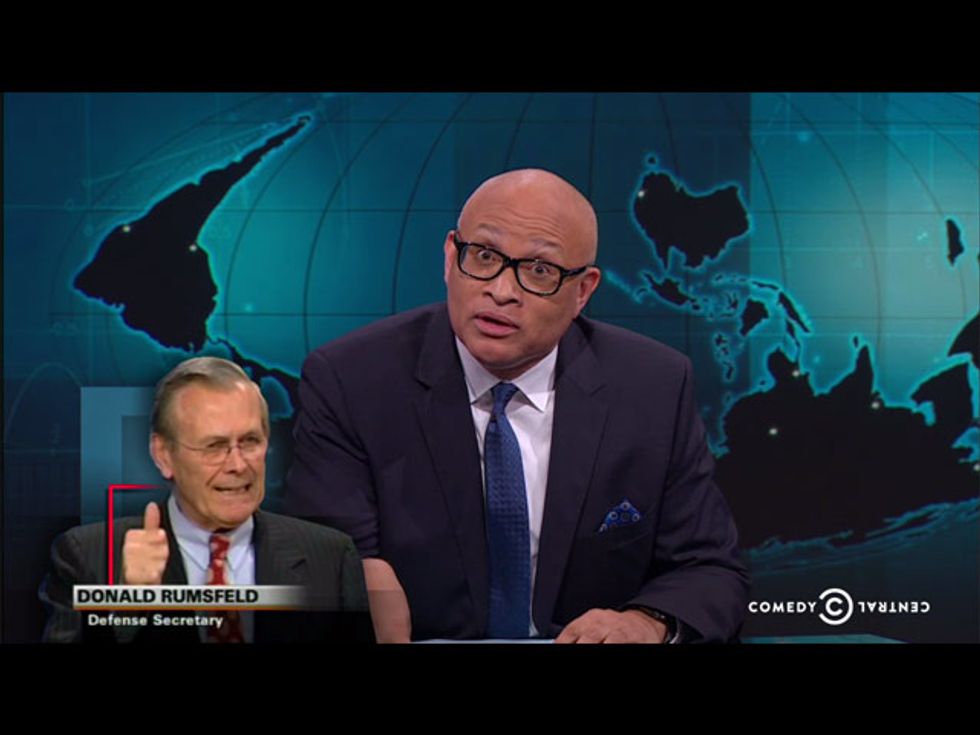 Larry Wilmore looked at the mother of all walk-backs: Don Rumsfeld saying he always doubted George W. Bush's vision of democracy in Iraq. To which Larry could only ask: You do realize that all your past comments ridiculing any such doubts are on tape, right?
The Daily Show highlighted that even a manhunt for dangerous, escaped killers in New York state won't distract from another important activity on CNN: sibling rivalry between host Chris Cuomo and his big brother, Governor Andrew Cuomo.
Jimmy Fallon looked at the "Pros and Cons" of the "female Viagra" pill.
And James Corden got prank called — by the legendary Betty White.