Late Night Roundup: Megyn Kelly's 'Surreal' Six Months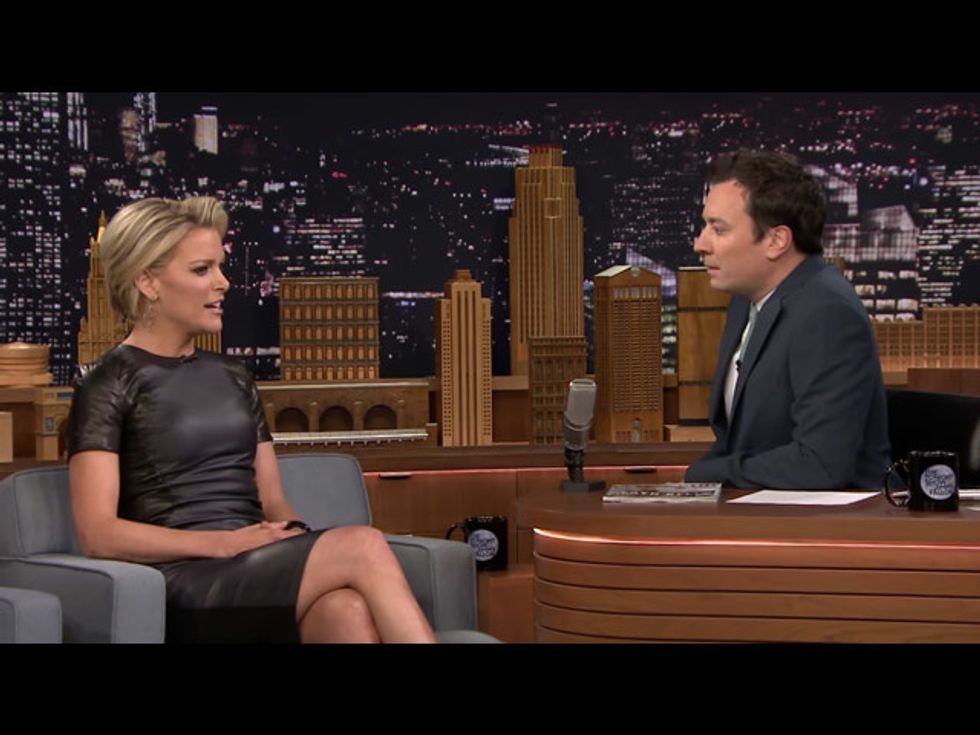 Megyn Kelly sat down with Jimmy Fallon, and talked about the verbal abuse that has been heaped upon her by Donald Trump and his supporters ever since that first Republican debate.
"It's been sort of a surreal six months," Megyn said. "Because you know, we never anticipated that anybody would react to the questions in that particular way. But you know, sort of keep your head down and shoulders back, and try to forge forward."
Trevor said farewell to the latest crop of Republican presidential dropouts: Mike Huckabee, Rand Paul, and Rick Santorum. But while he was at it, Trevor simply had to marvel at Santorum's awful attempt to explain why he was endorsing Marco Rubio.
Larry Wilmore spoke with a "Jeb Bush campaign adviser" who revealed the true mission of his campaign: To rescue the Bush family name from the disgrace of his brother's presidency. "Jeb is the family's blundering, sacrificial lamb. We never wanted him to be president! We just wanted him to go out there and fail so badly, and everyone just ended up feeling sorry for the poor doofus — and by extension, his whole family."