Late Night Roundup: Netanyahu vs. Obama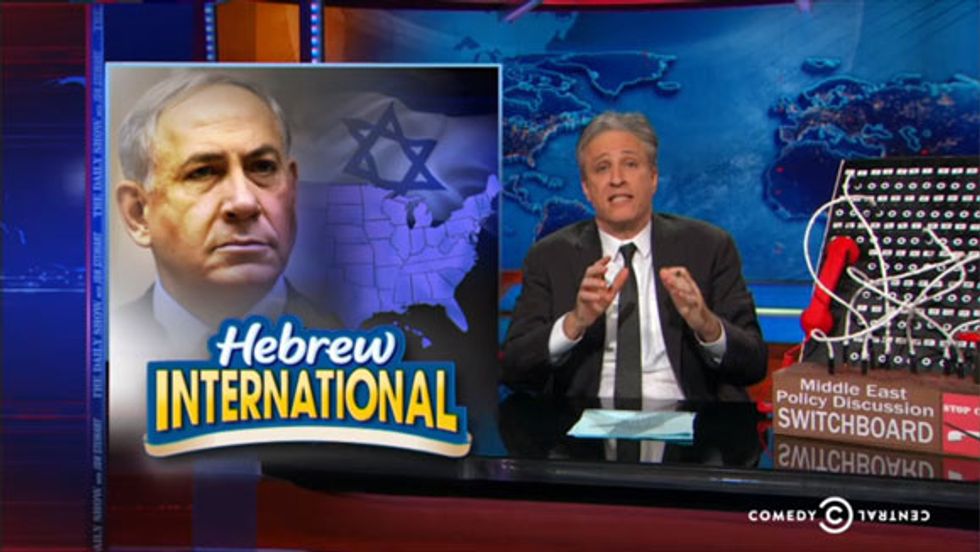 Jon Stewart examined the controversies surrounding Israeli Prime Minister Benjamin Netanyahu's upcoming speech to Congress, initiated by Speaker John Boehner as a political maneuver against President Obama — as if the United States would ever meddle in the Middle East.
Larry Wilmore looked at the ethical conundrums surrounding "designer babies," and the new technology of creating babies with three parents in order to avoid inborn disorders.
David Letterman revealed that the Vatican has come up with an interesting solution for when Pope Francis is too exhausted to carry out his public schedule: A younger understudy.
Jimmy Kimmel featured the benefits of Girl Scout Cookies for building confidence in young girls — and those Girls Scouts really gave him the hard sell.
Jimmy Fallon found a way to cheer up viewers in the midst of all the bad news in the world: Have local NBC news anchors read out imaginary great news.