Late Night Roundup: The *Real* Iranian Agent!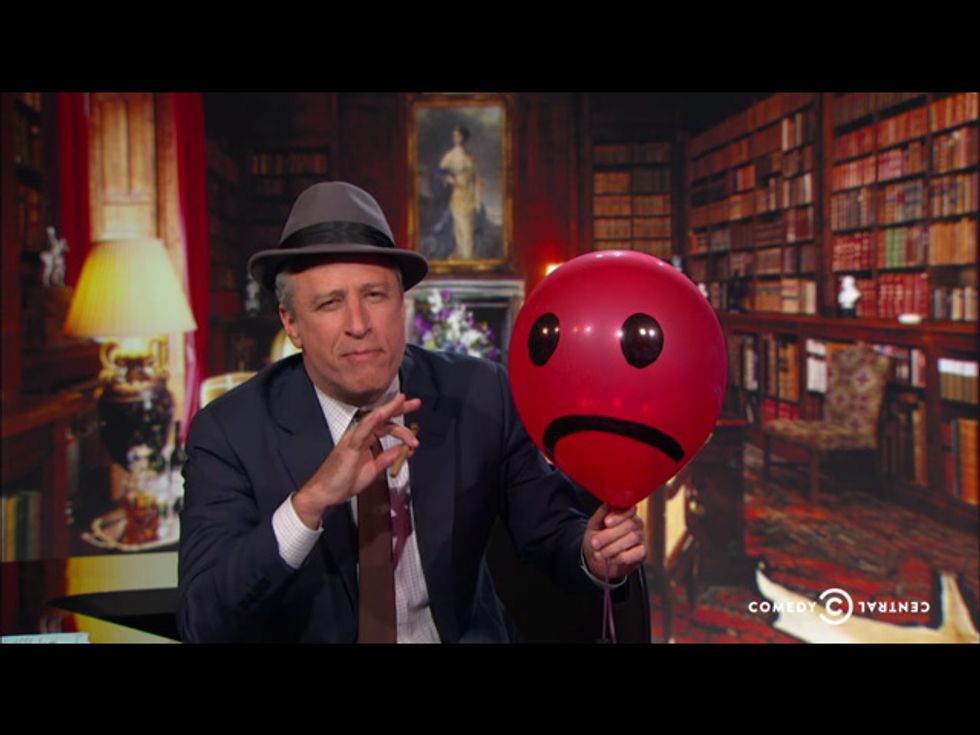 Jon Stewart interrogated none other than former Vice President Dick Cheney — a red balloon with a frowny face — about his allegations that President Obama is working to benefit Iran. The big question: Who actually did the most to benefit Iran's position in the Middle East?
Larry Wilmore had a panel discussion on conspiracy theories — featuring a very special guest, the one and only Neil deGrasse Tyson, to debunk all the nonsense.
David Letterman pivoted off recent news with a list, "Top Ten Questions To Ask Yourself Before Landing A Gyrocopter On The United States Capitol Lawn."
Conan O'Brien chatted with former Congressman Barney Frank about political TV shows — and Frank really does not like House of Cards.
Jimmy Kimmel hosted the legendary Betty White. And Jimmy showed Betty a special tribute: Video chats with fans who have gotten tattoos of Betty herself.