Late Night Roundup: The 'Thug' Debate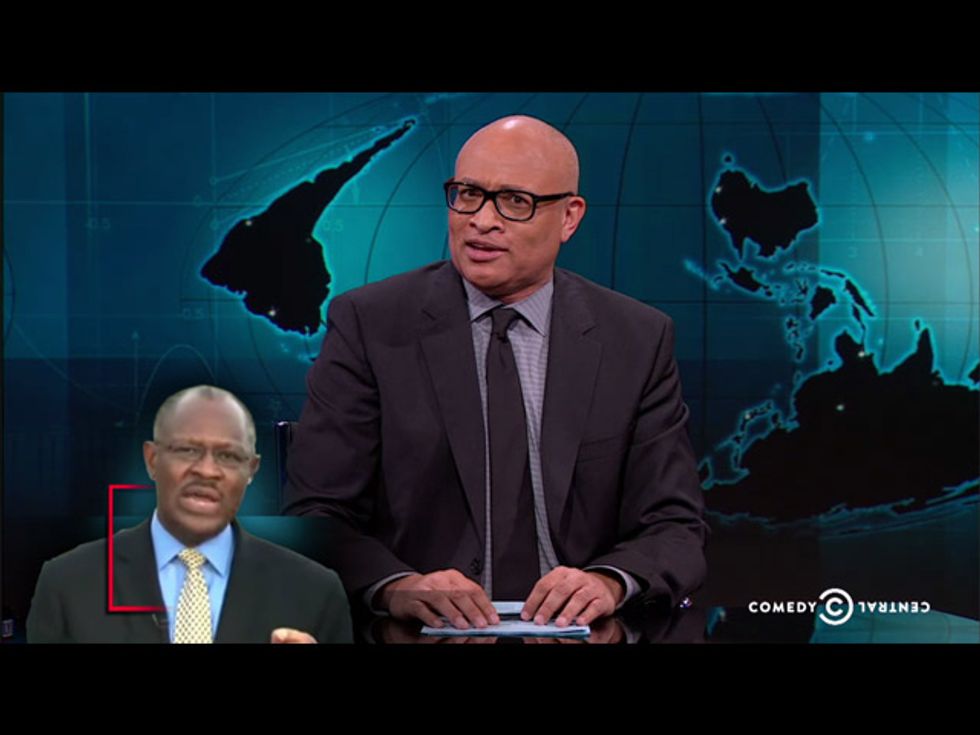 On The Nightly Show's continued coverage of the unrest in Baltimore, Larry Wilmore objected to the use of the word "thug" as a possible code for another word — and he highlighted the Baltimore councilman who called this out directly on national TV.
Jon Stewart interviewed a special guest on The Daily Show: Judith Miller, the reporter who helped publish the George W. Bush administration's information getting America into the Iraq War. And for her new book, she says, her goal was to ask the crucial questions: How did her very reliable intelligence sources get it so wrong — and how did she get it so wrong?
Conan O'Brien showed some ideas for customizing the Hillary Clinton campaign logo.
David Letterman reminisced with Michael Keaton about an experience they had together in TV — as chorus members on Mary Tyler Moore's variety show of the late 1970's.
James Corden made an unusual announcement for a late night comedy host: His show is available to appear at bar mitzvahs.