Late Night Roundup: 'The We Can Say It Act Of 1968'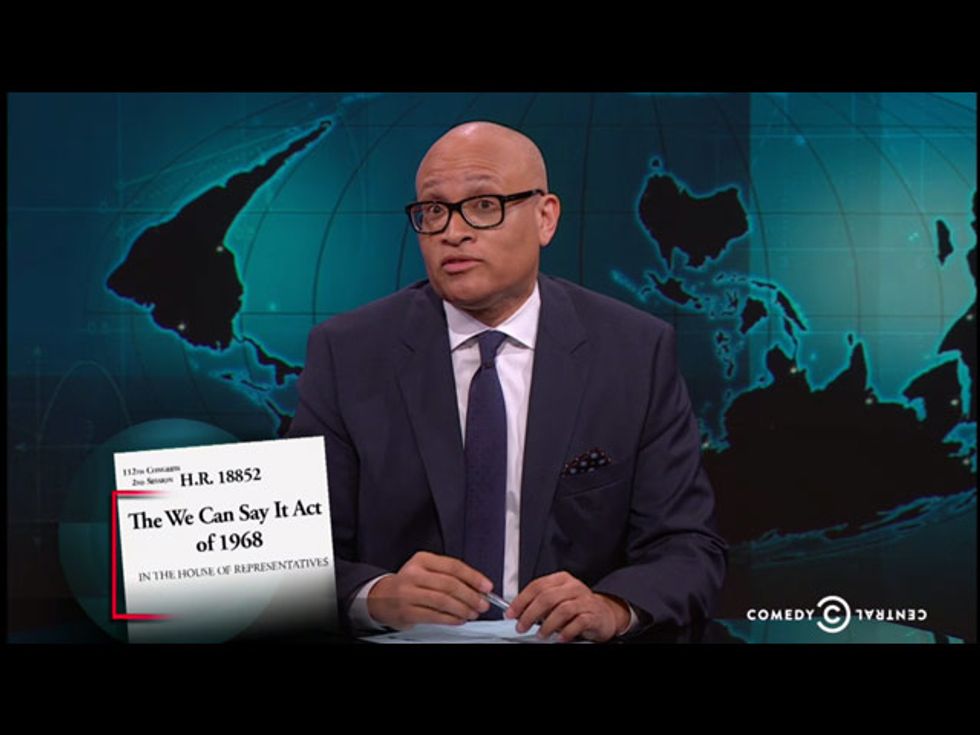 Larry Wilmore looked at the media reactions to President Obama's usage of a certain word to make a point about racism in America. To which Larry asked: "I mean, you honestly believe that Obama is the first president to use the N-word?" And after reviewing the historical record, Larry concluded that Obama is really the first president to use that word "without expecting someone to then immediately bring him a lemonade."
Jon Stewart hosted a "debate" on the Confederate flag, with show contributors Jessica Williams and Jordan Klepper. And they illustrated a key problem here: People suddenly realize what's wrong with that flag, or any other issue of racism — as soon as a white person explains it.
And in a rare appearance on national TV for a certain former comedian, Jon also welcomed Senator Al Franken (D-MN) to talk about getting along with people in Washington — while also sticking to the real differences that set the two parties apart. Franken also told a fun anecdote about the time he accidentally gaveled a committee hearing to begin — with his coffee mug.
Seth Meyers teamed up with fellow Saturday Night Live alumnus Maya Rudolph, to do an impression of Rachel Dolezal.
Jimmy Kimmel talked about the demotion of Alexander Hamilton on the $10 bill, with a special guest: The very disgruntled ghost of Alexander Hamilton.
Jimmy Fallon hosted Seth MacFarlane — along with an appearance by Seth's dad, Ron MacFarlane. Seth also reminisced about once getting high with his dad on Thanksgiving.