Late Night Roundup: Unhealthy Eating And St. Patrick's Day Drinking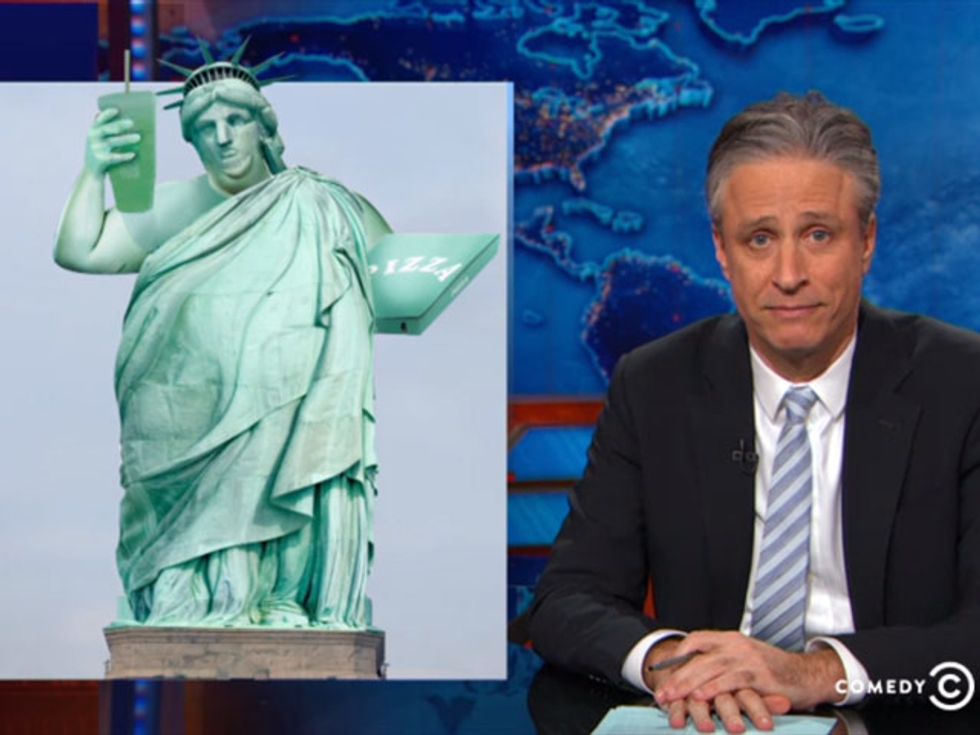 Jon Stewart highlighted America's love of super-sized, ostentatiously unhealthy fast food.
And on the subject of unhealthy habits, many of the late night shows looked at all the hoopla St. Patrick's Day.
Larry Wilmore highlighted the continuing controversies over gay-rights groups being excluded from participating in the holiday parades.
Conan O'Brien, a proud Irish-American, declared he would certainly not legitimize harmful stereotypes — and he's got an "angry drunken leprechaun with his head stuck in a potato" to prove it.
David Letterman read a list: "Top Ten Things You Don't Want To Hear In A Bar On St. Patrick's Day."
And, Jimmy Fallon laid out the "Pros and Cons" of celebrating St. Patrick's Day in the first place.