Lauren Boebert's Shooters Grill Is Out Of Business
@wallein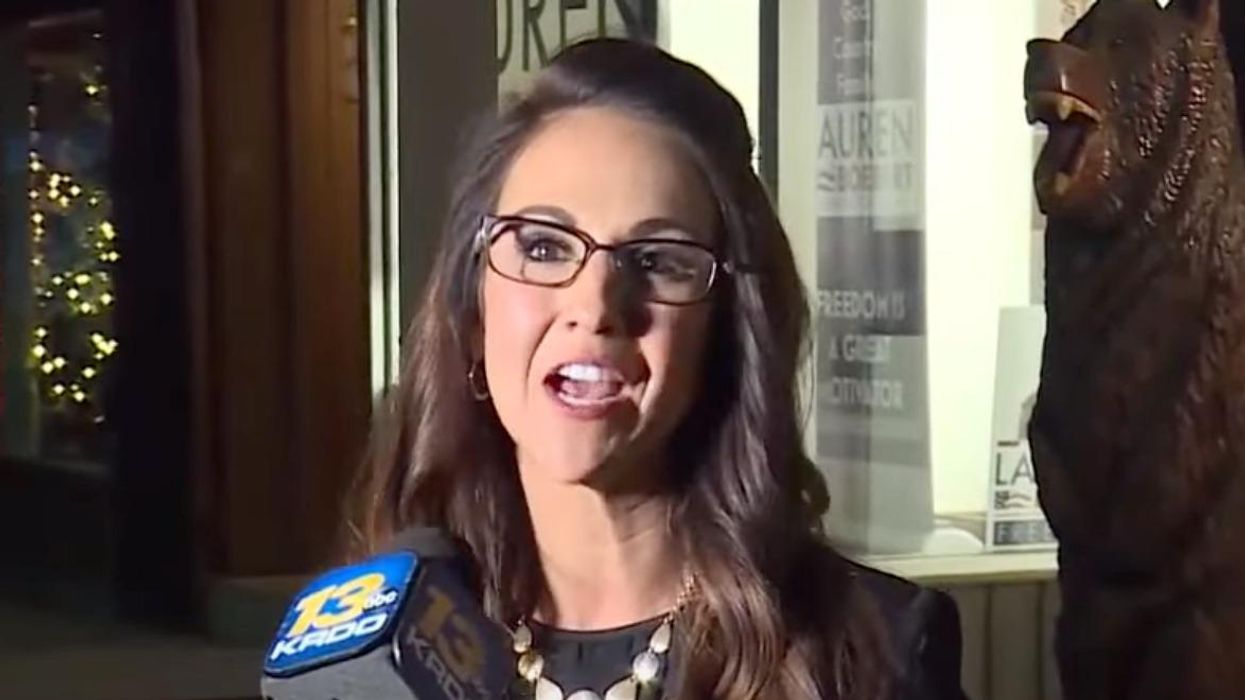 Youtube Screenshot
I have to warn you up front: If schadenfreude moves you emotionally, you might want to grab a few boxes of tissues. What were once unconfirmed reports are now confirmed: Colorado gun fetishist and dubious campaign finance garbage fire Lauren Boebert's Shooters Grill in Rifle, Colorado, is out of business. The congresswoman has been on the forever MAGA campaign trail of late, promoting openly racist gun fetishists who pretend they are pro life.
On the one hand, this is not a surprise, as it was only a couple of weeks ago that Boebert told The Daily Beast that Shooters Grill's lease had not been renewed. Boebert's campaign finances have also seemed to have crossed potentially illegal paths with the business after one of her many wild campaign finance reports showed thousands of dollars being sent to the Grill's address for unclear reasons.
On the other hand, most people not interested in eating around a bunch of crucifixes and guns didn't enjoy Shooters Grill. And subsequently ratings on Yelp were disabled after "increased public attention" and a slew of reviews you never want to see associated with any place where food is served.
Boebert's personal finances and her campaign finances have been a big question mark as her Federal Election Commission filings have been filled with pretty wild expenditure claims. One such claim, reported on last year, was that she reimbursed herself on her campaign travel costs to the tune of circumnavigating the earth.
Colorado's Post Independentreports that while Shooters Grill is gone, Boebert still likes the idea of having a place to launder money plaster the "Shooters" moniker on. "We would just dramatically scale it back, because, obviously, we're not in our building," Boebert told the Independent. "It may look like a Shooters coffee shop with pastries and some easy breakfast sandwiches and merchandise."
Like all things Boebert, the legend of Shooters Grill's origin story is a lie:
The gun-theme came when someone was allegedly beaten to death in front of Shooters and Boebert's employees started asking if they could open carry. It later turned out the man ostensibly beaten to death in fact died of methamphetamine overdose.
In fact, the man that Boebert claimed had been beaten to death in front of her establishment wasn't even found dead anywhere near Shooters.
Reprinted with permission from Daily Kos.