Leaked White House Schedules Show Trump's Bizarre 'Work' Pattern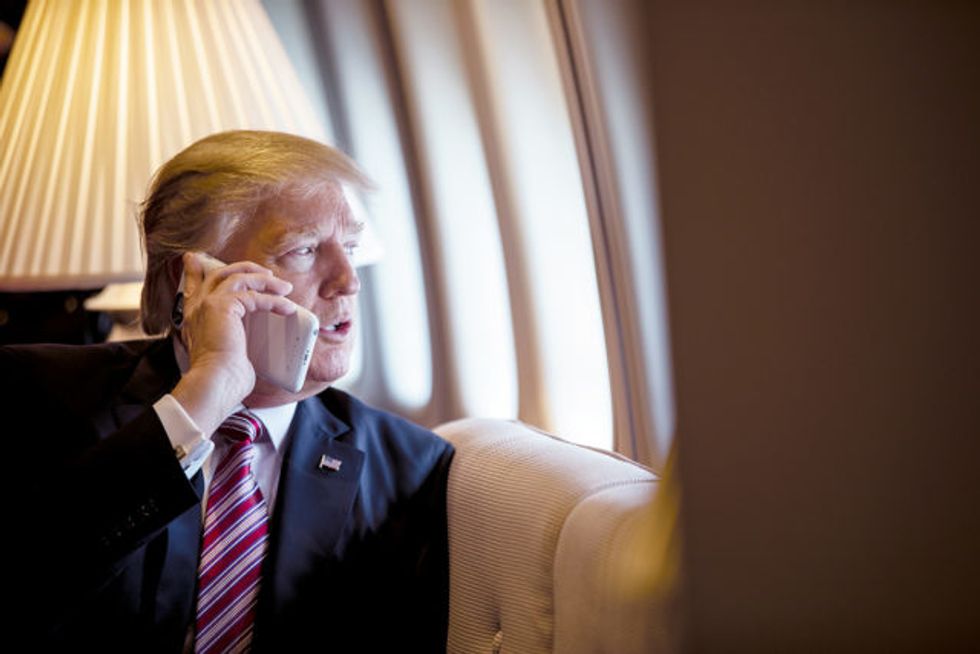 Reprinted with permission from AlterNet.
Donald Trump spent more than 60 percent of his time over the past 3 months in "Executive Time," according to a White House source who leaked copies of the president's private schedule to Axios.
"Executive Time" is a loosely-defined title for the time Trump takes to watch television, engage with Twitter and make phone calls to friends and confidants. As Axios reports, Trump "usually spends the first 5 hours of the day" in "Executive Time."
Six sources also told Axios that while Trump's schedule claims he's in the Oval Office from 8 a.m. to 11 a.m. everyday, in reality the president "spends his mornings in the residence, watching TV, reading the papers, and responding to what he sees and reads" in phone calls with associates.
According to Axios, " Trump has spent around 297 hours in Executive Time" since the midterm elections.
In a statement, White House press secretary Sarah Sanders told Axios Trump "has a different leadership style than his predecessors and the results speak for themselves."
"While he spends much of his average day in scheduled meetings, events, and calls, there is time to allow for a more creative environment that has helped make him the most productive President in modern history," she claimed.
For his part, Trump—despite all evidence to the contrary—has downplayed the amount of TV he watches throughout his work week. In 2017, the president insisted he doesn't have time to watch television "primarily because of documents."
"I'm reading documents," Trump said. "A lot."
You can view Trump's leaked schedule here, via Axios.