Let Republicans Fix What They Break
@FromaHarrop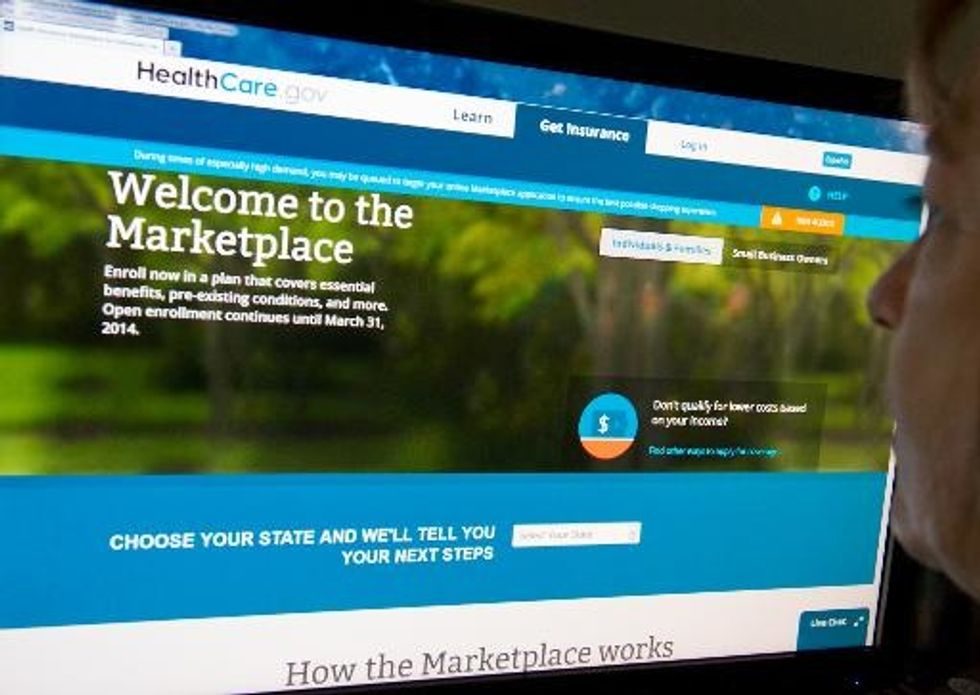 What if Republicans abruptly repealed Obamacare, chaos ensued and Democrats sat on their hands and watched? Democrats would be doing the right thing, both for the American people and for themselves.
Donald Trump has vowed to repeal Obamacare on day one of his administration. What would he replace it with? "Something terrific." Vice President-elect Mike Pence concurs: "We're going to repeal Obamacare lock, stock and barrel." Good luck to them.
And they'll need it. The Republicans' sly repeal-and-delay gambit — repealing the Affordable Care Act right away while delaying the effective date until after the midterms — wouldn't work. Just the act of setting a kill date for Obamacare would unleash pandemonium in the insurance market. And it would create massive anxiety among the newly insured and their doctors.
The parts Republicans could get rid of through reconciliation bills — that is, without support by Senate Democrats — are the parts that have expanded coverage: tax credits to buy insurance, the Medicaid expansion and the individual mandate. Under this scenario, the number of uninsured would rise from about 29 million to 59 million by 2019, according to an Urban Institute model.
Small wonder, then, that Republicans are trying to draw Democrats into their mess. It would be "great," Senate Majority Leader Mitch McConnell has said, "if we can get Democratic cooperation."
Democrats are wisely sending their regrets. "If they repeal without a replacement, they will own it." incoming Senate Minority Leader Chuck Schumer said. Democrats will not join them in a "half-baked solution that we will partially own."
One might reasonably ask Republicans the following: Why go through the motions of repealing Obamacare if you're going to leave it in place while formulating an alternative? Why not just keep it there until you have TerrificCare ready to go?
Theatrics are why. Republicans in Congress have voted to repeal Obamacare multiple times, always with the luxury of knowing Obama would veto their legislation. It'd be pretty careless of them to do the high wire act without the Obama safety net. Thus, you'd think Republicans would have agreed on a replacement plan by now.
Let's look at the proposal by Rep. Tom Price, Trump's pick to oversee Medicare, Medicaid and Obamacare. Price would cancel the Medicaid expansion altogether. Instead, he would give low-income people subsidies, though too small to make private insurance affordable.
He would require insurers to cover anyone regardless of pre-existing conditions, but only if they maintained continuous coverage. The very sick uninsured would go into high-risk pools, for which he would budget an astonishingly low $3 billion over three years.
Never a stickler for fixed principles, Trump could decide that repeal would not be worth the trouble. He could tell his party's ideologues to go away. That kind of reversal would require one heck of a tweet.
So what would happen if Obamacare came crashing down? Wouldn't that hurt the very people Democrats have vowed to defend? Yes, but if Democrats participated in a sloppy repeal, they'd get blamed without fixing anything.
Better that an inflamed electorate sweeps Democrats into power and they build a new, simpler model for universal health care. They already have something terrific lined up, something called Medicare for all.
With Medicare, there are no annoying mandates, no gaming by insurers. Taxes pay most of the bills. Medicare employs a rational means of controlling costs, and the public already loves it.
Suppose Democrats approved Medicare for all and Trump were still president. Trump has said nice things in the past about Canada's single-payer system. Chances are good that he would sign the bill.
A lot of what-ifs here, but one strongly suspects that on this issue, Trump really doesn't care.
Follow Froma Harrop on Twitter @FromaHarrop. She can be reached at fharrop@gmail.com. To find out more about Froma Harrop and read features by other Creators writers and cartoonists, visit the Creators webpage at www.creators.com.
IMAGE: AFP Photo/Karen Bleier