Right-Wing Legislators Threatening Librarians With Imprisonment
@alexvhenderson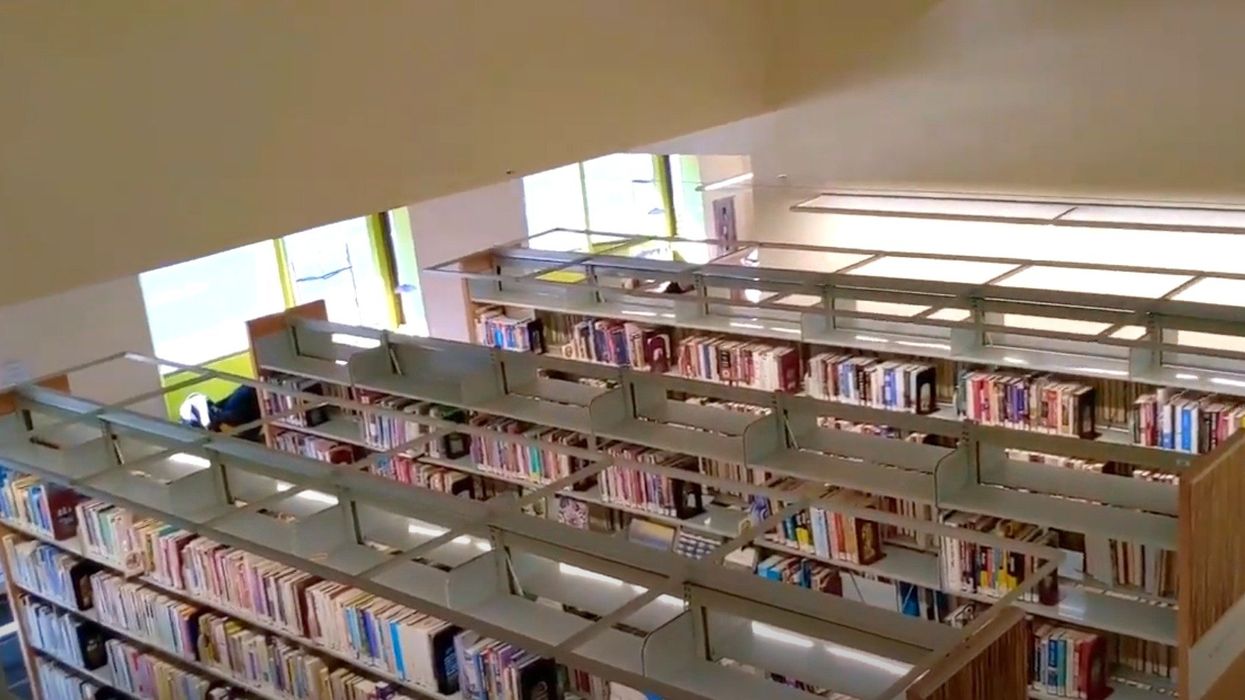 In the Netherlands and other European democracies, comprehensive sex education starts at an early age. Dutch officials reason that the more youths know about sex, the more likely they are to avoid unplanned pregnancies and sexually transmitted diseases.
But in the United States, the religious right has a radically different viewpoint. Far-right white evangelical Christians who oppose abortion often oppose any type of sex education.
According to the Washington Post 's Hannah Natanson, MAGA Republicans in state legislatures have been pushing bills threatening librarians with either heavy fines or prison time if they give minors a book they consider "obscene." And material doesn't have to be explicit to fit the Religious Right's definition of obscenity.
In an article published on May 18 , Natanson reports that "at least seven states" in the U.S. have, in the "last two years," passed laws that "permit criminal prosecution of school and library personnel" for "providing sexually explicit, obscene or 'harmful' books to children."
According to Natanson , "Another dozen states considered more than 20 similar bills this year, half of which are likely to come up again in 2024, The Post found. Some of the laws impose severe penalties on librarians, who until now, were exempted in almost every state from prosecution over obscene material — a carve-out meant to permit accurate lessons in topics such as sex education. All but one of the new laws target schools, while some also target the staff of public libraries and one affects book vendors."
The religious right movement, led by white evangelicals like the Rev. Pat Robertson and the late Rev. Jerry Falwell, Sr. , has been a major influence in the GOP since President Ronald Reagan's 1980 campaign. But Keith Gambill, a teachers union president in Indiana, believes that religious right-inspired bills and laws of the last few years have been especially bad.
Gambill told the Post , "This is my 37th year in education. I've never seen anything like this.… We are entering a very frightening period."
Natanson notes that school librarians in Indiana have "begun removing books that deal with LGBTQ issues, sex, race and violence" in order to avoid legal problems.
"All 50 states maintain obscenity laws, which typically prohibit the distribution of obscene material to minors and impose heavy fines and prison sentences for violations," the reporter explains . "But the vast majority adopted exemptions for schools, public libraries and museums in the 1960s, 1970s and 1980s to ensure educators could provide full information to children on topics such as biology, health and sex education without facing expensive litigation, according to a research report from the advocacy group EveryLibrary ."
John Chrastka, EveryLibrary's executive director, told the Post , "We are, as a country, at a very broken place right now. We have a fundamental break in trust between some groups of society and the educational system."
Reprinted with permission from Alternet .