Louisiana Democrat's TV Ad: David Vitter 'Chose Prostitutes Over Patriots'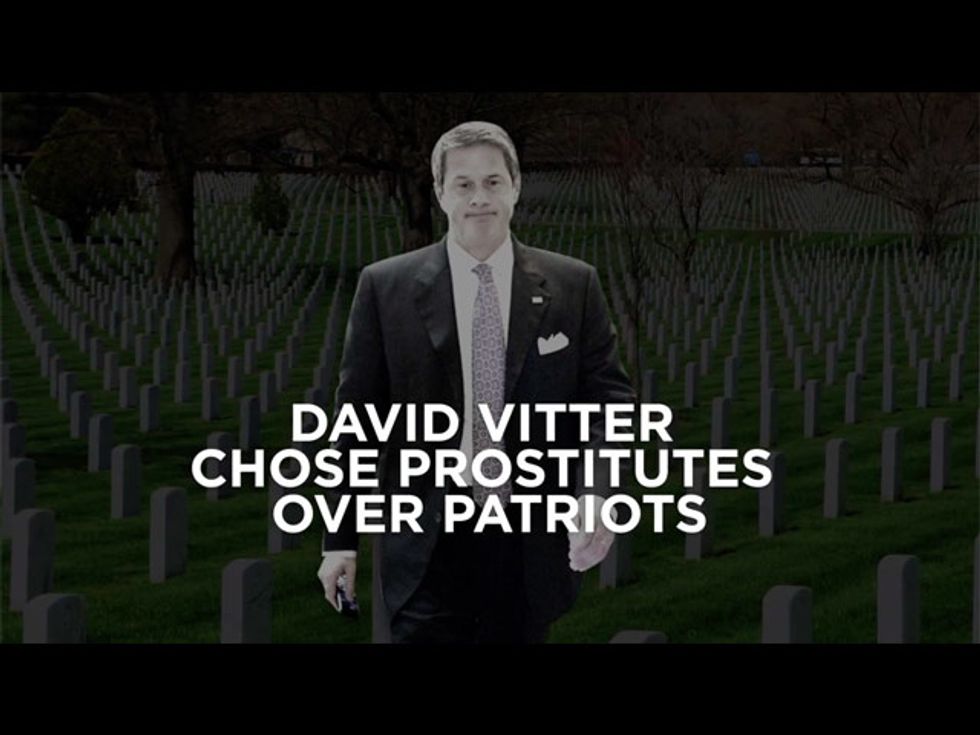 The Democratic candidate in the Louisiana gubernatorial race, state House minority leader John Bel Edwards, has a brutal new TV ad up, targeting Republican U.S. Senator David Vitter's involvement with prostitutes — and challenging his patriotism.
"The choice for governor couldn't be more clear," says the voice of a woman announcer. "John Bel Edwards, who answered our country's call, and served as a Ranger in the 82nd Airborne Division — or David Vitter, who answered a prostitute's call minutes after he skipped a vote honoring 28 soldiers who gave their lives in defense of our freedom. David Vitter chose prostitutes over patriots — now, the choice is yours."
The election will be held Nov. 21, a Saturday.
Vitter was implicated in the 2007 "D.C. Madam" scandal, in which he admitted to a "serious sin" for which he had been forgiven by his wife — and, he said, forgiven by God.
Vitter has also faced allegations in this race from a former prostitute, Wendy Ellis, who claims that in 2000 Vitter got her pregnant — and that he urged her to get an abortion. (She did not get an abortion, but instead says she put their child up for adoption.) Vitter's campaign has denied the charges.
This week, Edwards received the endorsement of Republican Lt. Gov. Jay Dardenne, who had been one of Vitter's opponents in last month's all-party primary.
The latest round of polls has given Edwards a significant lead over Vitter — but then again, as this past week's Republican gubernatorial victory in Kentucky showed, a Democrat should be considered an underdog in any deep-red state right up until the votes are counted.
But this ad does help set up an interesting scenario: David Vitter might actually be losing a contest of personal morality — against an opponent named John Edwards.