Trump Properties 'Under Scrutiny' By Prosecutors For 'Vastly Different' Property Valuations
@alexvhenderson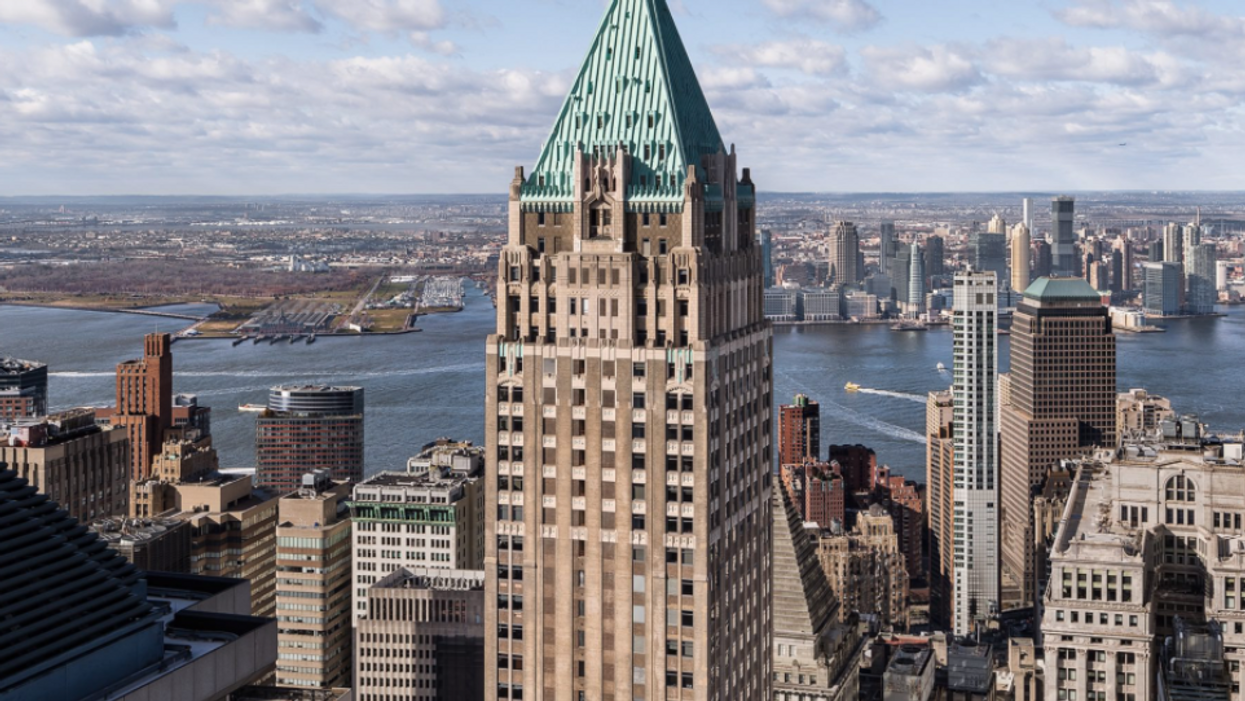 Photo by 40 Wall Street/Trump Organization
Reprinted with permission from AlterNet
When former President Donald Trump moved out of the White House on January 20, 2021 — the day of President Joe Biden's inauguration — he didn't move back to his home town, New York City, but rather, is now living on his Mar-a-Lago resort in South Florida. But prosecutors in NYC and Albany are still paying close attention to the Trump Organization's business interests, including an office building on Wall Street.

That office building, according to the Washington Post, is being carefully examined by Manhattan District Attorney Cyrus R. Vance, Jr.'s office as well as the office of New York State Attorney General Letitia James.
In an article published by the Post, reporters David A. Fahrenthold, Jonathan O'Connell, Josh Dawsey and Shayna Jacobs explain, "The Trump Organization owns an office building at 40 Wall Street in Manhattan. In 2012, when the company was listing its assets for potential lenders, it said the building was worth $527 million — which would make it among the most valuable in New York. But just a few months later, the Trump Organization told property tax officials that the entire 70-story building was worth less than a high-end Manhattan condo: just $16.7 million, according to newly released city records. That was less than one-thirtieth the amount it had claimed the year before."
The Post reporters add, "That property is now under scrutiny from the Manhattan district attorney and New York attorney general, along with several others like it for which the Trump Organization gave vastly different value estimates, according to public records and people familiar with their investigations who spoke on the condition of anonymity to discuss ongoing inquiries."
In early July, Allen Weisselberg, long-time chief financial officer for the Trump Organization, was indicted for felony tax fraud. Donald Trump himself, however, has not been charged with anything in that criminal case.
"After the indictment of the Trump Organization's chief financial officer this summer for income tax fraud," the Post reporters explain, "prosecutors now appear to be examining whether the company broke the law by providing low values to property tax officers, while using high ones to garner tax breaks or impress lenders. Among the other properties under scrutiny: former President Donald Trump's California golf club, for which he valued the same parcel of land at $900,000 and $25 million depending on the intended audience, and an estate in suburban New York, for which Trump's valuations ranged from $56 million up to $291 million. The valuations were all given in the five years before Trump won the presidency."
According to Fahrenthold, O'Connell, Dawsey and Jacobs, investigators have also "probed two different Trump properties in Westchester County, NY, just north of Manhattan."
"One of them is a 212-acre estate called Seven Springs," they note. "As in California, Trump spent years trying to get approval to build new homes on this land. Then he gave up those rights, again using a conservation easement to 'donate' the value he hadn't yet been able to create."