Marge Greene Paid Neo-Nazi Website Gab For 'Fundraising' Last August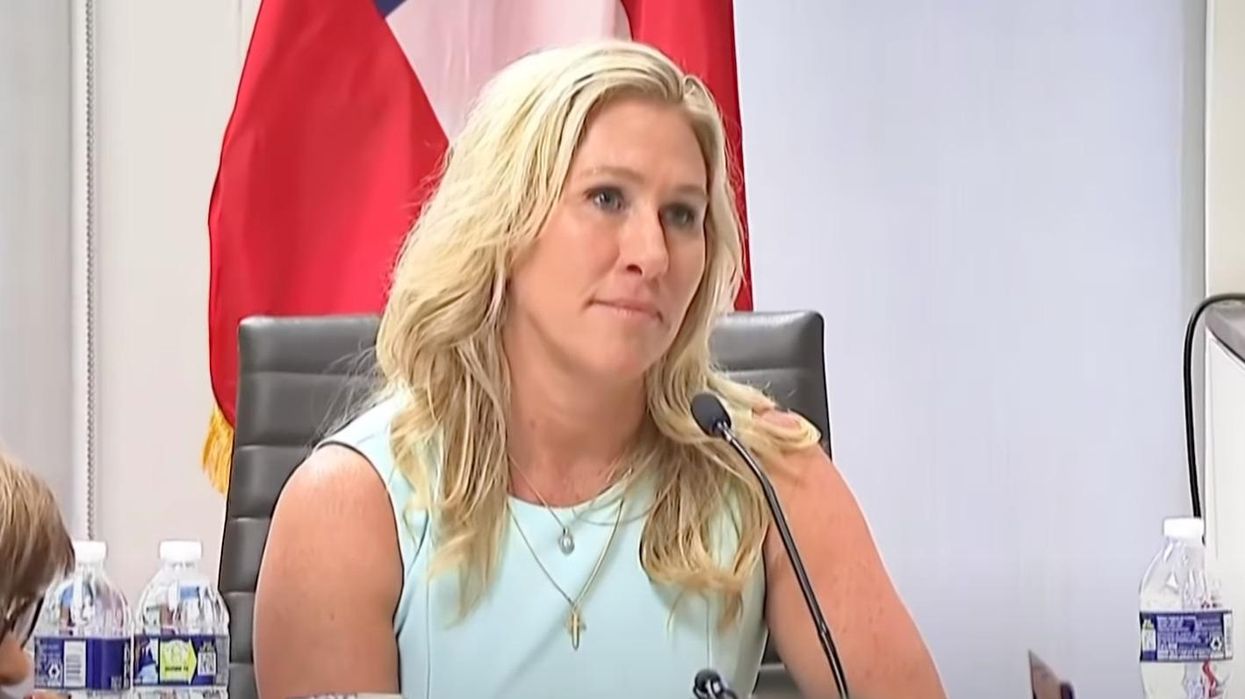 Youtube Screenshot
Rep. Marjorie Taylor Greene (R-GA) paid a little over $1,000 in fundraising expenses in August to Gab, a social media platform that caters to white nationalists and is led by an anti-semite who says Jewish people aren't welcome in his political movement. The Republican congresswoman has paid more than $37,000 to the site since 2021.
Greene has pushed numerous conspiracy theories, violent rhetoric, and bigoted remarks. She also associates with white nationalists and conspiracy theorists in the media and has an active account on Gab, where she regularly posts about her congressional and political activities. During the 2022 campaign, she also posted fundraising pleas to its user base.
According to an October quarterly report filed with the Federal Election Commission, Greene's campaign paid $1,020.01 on August 15 to Gab for "digital marketing for fundraising." Media Matters reported in February that Greene paid $36,741 in marketing costs to Gab in 2021.
Gab is heavily populated with antisemitic, neo-Nazi, and white nationalist users, including those who have been banned from other social media platforms. Many of them use the site to express their hatred toward Jewish people, including with violent threats. One of its users was the gunman who allegedly killed 11 people at Pittsburgh's Tree of Life synagogue in 2018.
A June 1 report by the Stanford Internet Observatory analyzed content on Gab and concluded that "extreme anti-Semitic, racist and homophobic content is rife, with open praise of Nazism, encouragement of violence against minorities, and 'Great Replacement' narratives."
Gab is run by Andrew Torba, who has frequently made anti-semitic remarks and said that he supports a political movement which doesn't include Jewish people and other non-Christians. Torba has praised Greene: In July, he said that "she is getting loud with the explicit Christian nationalism and I love to see it. This is great stuff."
Torba and Greene both appeared at Holocaust denier Nick Fuentes' white nationalist conference in February.
Greene paid Gab for fundraising shortly after unsuccessful Pennsylvania gubernatorial candidate Doug Mastriano received heavy criticism for paying the site for "consulting." Mastriano later removed his Gab account and issued a statement distancing himself from its CEO, but never actually criticized Torba or the site for anti-semitism.
Rep. Paul Gosar (R-AZ) and Georgia U.S. Senate candidate Herschel Walker have also run advertising on Gab.
Reprinted with permission from Media Matters.