'Crossed The Rubicon': House Freedom Caucus Bitterly Splits Over McCarthy
@next2godwin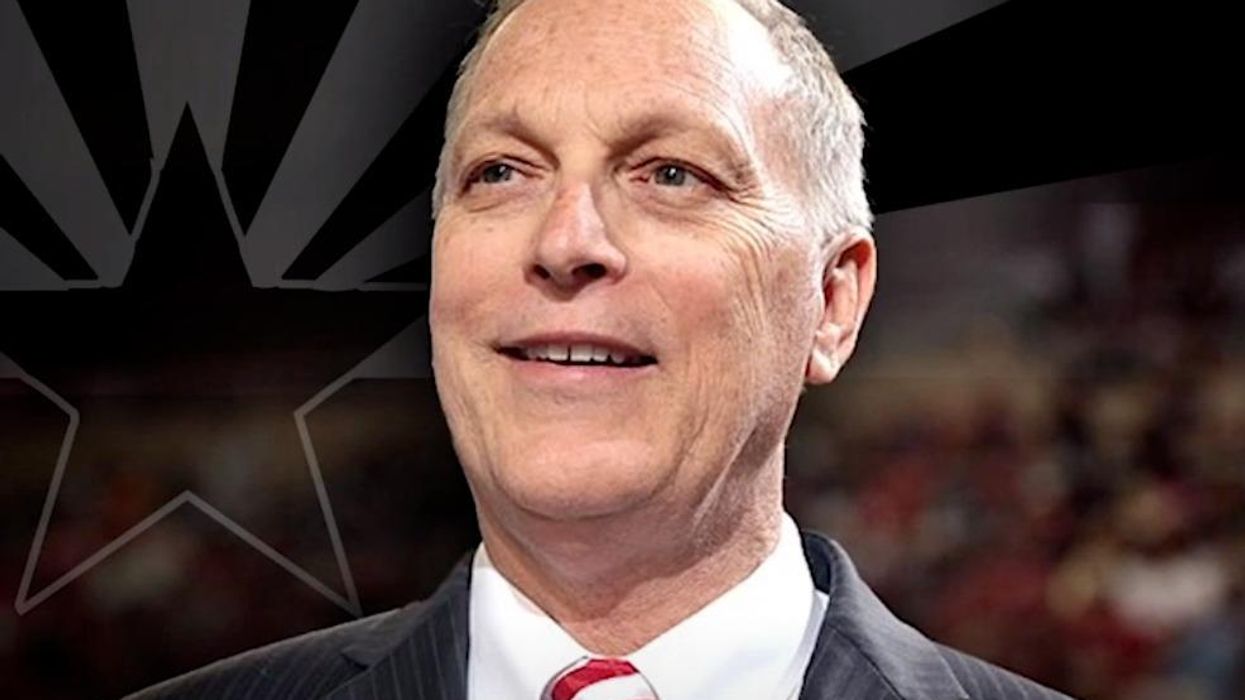 The House Freedom Caucus, a congressional bloc of election deniers, hoax merchants, and martial law advocates, has become the nucleus of a bitter battle within the GOP over Minority Leader Kevin McCarthy's bid for Speaker in the 118th Congress.
With the January 3 Speaker vote on the horizon, infighting between conspiracy theorist Rep. Marjorie Taylor Greene (R-GA), a Freedom Caucus member and vocal supporter of McCarthy's bid, and a small group of anti-McCarthy House Republicans has grown more contentious.
Four of the five lawmakers in the anti-McCarthy rump group — Reps. Andy Biggs (R-AZ), Bob Good (R-VA), Matt Rosendale (R-MT), and Ralph Norman (R-SC) — are also members of the Freedom Caucus, according to Newsweek.
The group's revolt has withstood entreaties from a legion of Republicans, including former President Donald Trump, per the New York Times, and has rebuffed a cascade of criticism from right-wing media personalities and other Republican luminaries, including Greene.
Last week, in an op-ed for the Daily Caller — a right-wing news website co-founded by Fox News star Tucker Carlson — Greene accused the group of deceiving Republican voters and bragged about her efforts to stonewall or bury as much Democratic legislation as possible.
"Lying to the base is a red line for me, and that's what five of my closest colleagues are doing when they claim a consensus House Speaker candidate will emerge as they oppose Kevin McCarthy," Greene wrote.
Biggs, who lost to McCarthy in a secret ballot vote for speakership last month, fired back at Greene in a Lindell TV interview late last week.
"She's kind of crossed the Rubicon there. She's calling us liars and saying we're misleading," Biggs, a participant in Trump's failed 2020 coup, told the far-right host Emerald Robinson.
Greene — whose support McCarthy bought with the promise of a juicy spot on the House Oversight Committee — had also accused vocal "Never Kevin" caucus member Rep. Matt Gaetz (R-FL), who penned an anti-McCarthy op-ed in the Daily Caller, of "blow[ing] things up."
"I'm not voting for Kevin McCarthy," Gaetz wrote. "I think that Kevin McCarthy is little more than a vessel through which lobbyists and special interests operate."
"The reason most of my Republican colleagues are supporting him is because they benefit from the redistribution of lobbyist and special interest money through McCarthy to their campaign accounts," Gaetz added. "The bottom line is, that's not going to work anymore."
McCarthy's topsy-turvy speakership bid has also led to a public spat between Greene and Rep. Lauren Boebert (R-CO), Freedom Caucus member and prolific denizen of the MAGA right -- both of whom once heckled President Biden during his 2022 State of the Union address.
Boebert, reports said, surprisingly invoked Greene's outlandish "Jewish space lasers" conspiracy in an effort to seek a safe distance from the Georgian's pro-McCarthy stance, angering Greene into a swift clap-back on Twitter, where she slammed Boebert for "childishly [throwing] me under the bus for a cheap sound bite."
On Christmas Eve, The Daily Beastreported that Greene's shilling for McCarthy had earned her enmity within the far-right circle that had so fondly embraced her extremist ideology and egregious conspiracy theories in the past.
Stew Peters, a far-right podcaster booted off Spotify for peddling QAnon-like conspiracy theories, told the Beast that Greene was a "threat to national security" and would "burn in hell."
"Marjorie is NOT America First, but regrettably a faker and a liar who raised millions claiming she would impeach Biden, and now backs a man for Speaker who refuses to impeach Biden," he said.
Peters also tore into Greene on Twitter for her bizarre tirade about sex toys at the New York Young Republicans annual dinner.
\u201cI see you've stopped talking about dildos and butt plugs to stand by your China/Israel Owned FTX boy Kevin.\n\nMarje - You claim you want to "Defeat the Democrats\u201d.\n\nYou haven't ONCE demanded that Kevin get rid of Pelosi's rules and bring back the Motion to Vacate the Chair.\u201d

— Stew Peters (@Stew Peters) 1671495310
"All [Greene] does is bully and try to discredit," said Mike Crispi, a MAGA cause célèbre and failed Roger Stone-backed congressional candidate, according to the Beast.

In the aftermath of the fallout triggered by Trump's audacious Mar-a-Lago dinner with renowned anti-semites, one of the dinner guests at issue, Nick Fuentes, an alt-right white supremacist, Holocaust denier, and infamous misogynist, ripped into Greene.
"She'll go and say something edgy to get attention, and when the pressure comes, she buckles," Fuentes told "Politically Provoked," an online show and bullhorn for extremist right-wing rhetoric, reported Business Insider.
"She wants to be the face of Christian nationalism. She's divorced, and she's actively an adulterer," he added, referring to the congresswoman's recent divorce and reports alleging an affair between Greene and a polyamorous sex guru.
The Beast reached out to Greene for comment but heard nothing back.