Top Aide Quits After Greene's Public Meltdown On Capitol Steps
@BobBrigham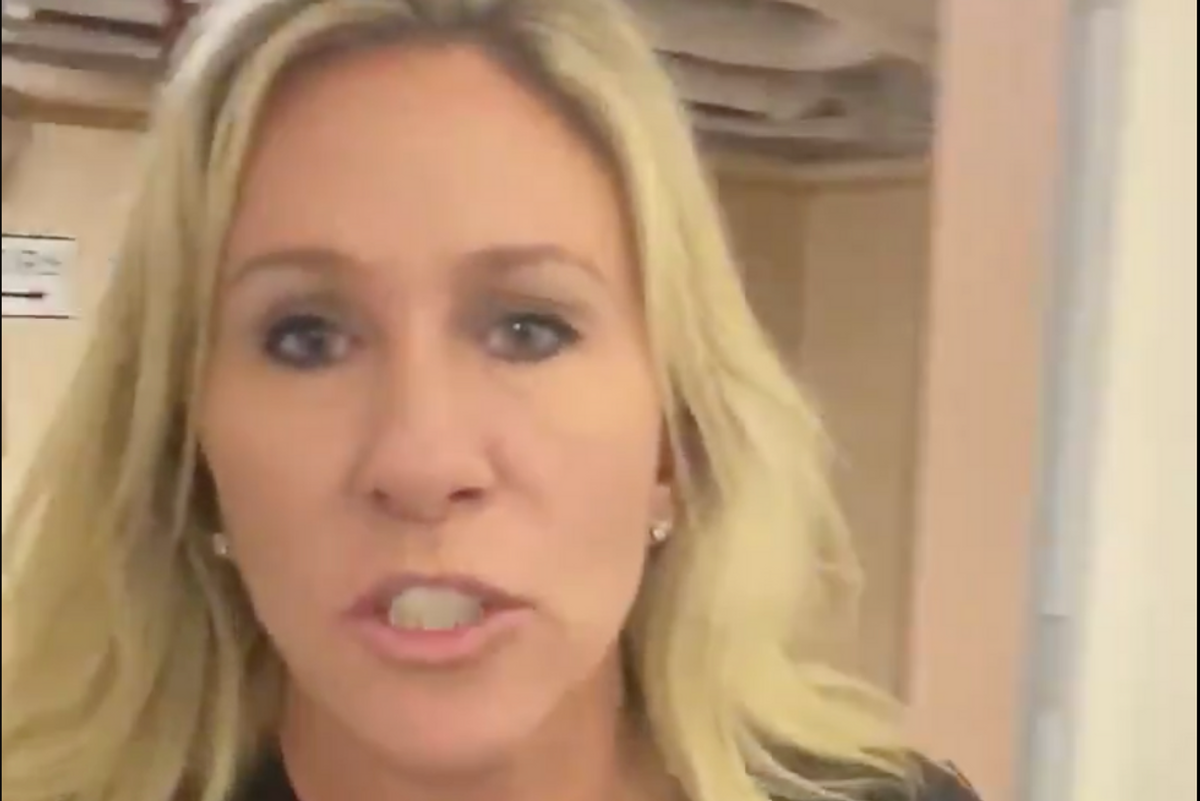 Reprinted with permission from AlterNet
Rep. Marjorie Taylor Greene (R-GA) lost her most senior staffer on Friday after she made a scene on the steps of the U.S. Capitol.
NBC News reported Greene "instigated a shouting match with a group of House Democrats who were holding an event outside the U.S. Capitol on Friday."Greene screamed that Democrats support "murder" for supporting abortion rights.
Following the incident, Greene announced that her chief of staff had "advised" her that he would no longer be working in her office.
"I want to thank my Chief of Staff, Patrick Parsons, for helping me take the fight to the Socialist Democrats as I've transitioned into Congress. He's advised me he will be moving back into the political arena to help elect America First conservatives who can fight alongside me," she posted to Twitter.
Republican Rep. @mtgreenee gets into a shouting match with Democrats, incl. @BettyMcCollum04 and @RepDebDingell at the Democrats\u2019 \u201cBuild Back Better for Women\u201d photo-oppic.twitter.com/S3AZX1zfJg

— bryan metzger (@bryan metzger) 1632498932
.@RepMTG started off by yelling at a group of Democratic women, incl. @IlhanMN @Rep_Stansbury @RepDebDingell @RepHoulahan, prompting them to walk back insidepic.twitter.com/l8DSI7ymHt

— bryan metzger (@bryan metzger) 1632502201