'Star Witness' Michael Cohen To Testify Against Trump In New York Grand Jury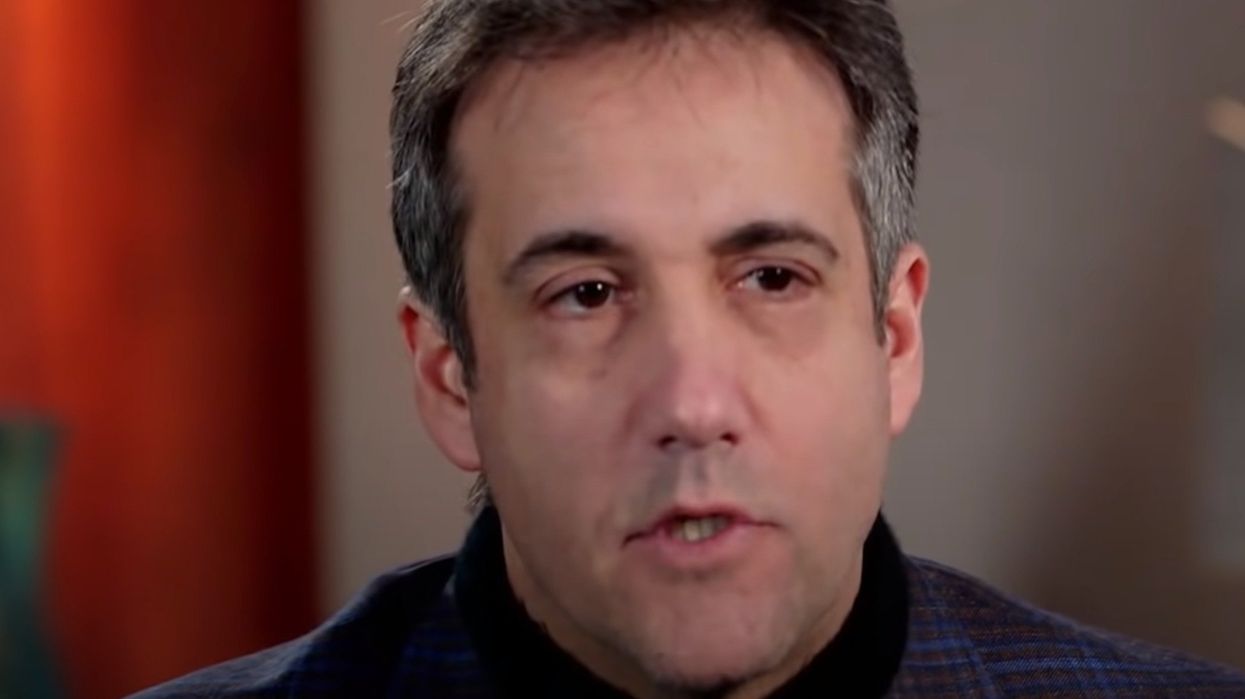 He was his fixer and his attorney, and now the man who did the dirty work for Donald Trump may be the last nail in the coffin that is Manhattan District Attorney Alvin Bragg's case involving the payoff of a porn star.
The New York Times reports that Cohen is set to testify before the grand jury next week, and an indictment could come "possibly as soon as this month." The Times ' Maggie Haberman on Twitter announced Cohen will appear on Monday .
Cohen went to jail for his service to Trump, facilitating the $130,000 payoff that can be seen as a hush money deal, falsification of business records, and violation of campaign finance law.

Now, as the Times reports, Cohen's testimony potentially makes him "the last witness."
"Once he has testified, nearly every crucial player in the hush money matter will have appeared before the grand jury — with the exception of the porn star herself, Stormy Daniels, who may not be called to testify," the Times adds. "It would be highly unusual for a prosecutor in a high-profile white-collar case to go through a weekslong presentation of evidence — and question nearly every relevant witness — without intending to seek an indictment."
Professor of law, and former U.S. Attorney and Deputy Assistant Attorney General Harry Litman observes , "The announcement that Michael Cohen will testify before the grand jury next week is another strong sign that Bragg intends to indict as soon as he's given Trump lawyers the chance to present argument it. You want Cohen, your star witness, & one with some warts, to go in last."
Bragg reportedly invited Trump to testify before the grand jury, but Cohen predicts he won't.
MSNBC's "Deadline: White House," discussed the case about an hour before The Times reported on the Cohen testimony report.
Reprinted with permission from Alternet .