Manhattan District Attorney 'Sets Record Straight' On City Crime After GOP Attacks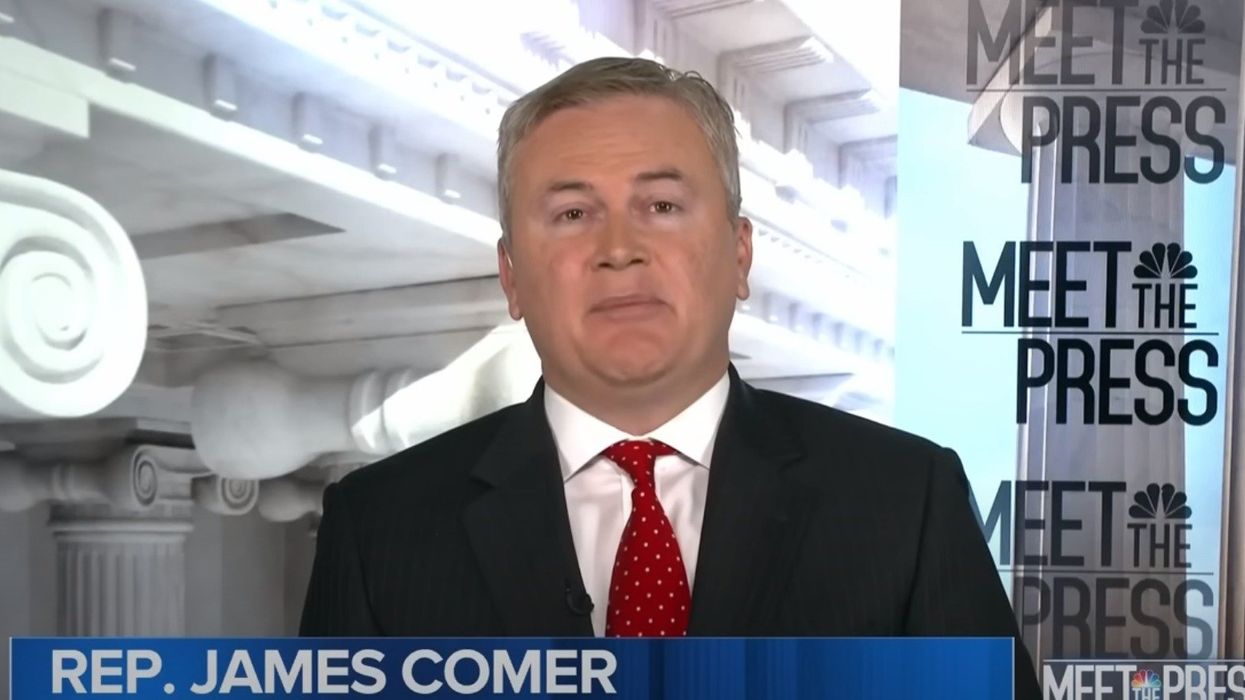 A spokesperson for Manhattan District Attorney Alvin Bragg hit back at Republican members of the House of Representatives on Monday after three committee chairmen sent a letter demanding Bragg's testimony about a potential criminal indictment of former president Donald Trump — and made false claims about New York City crime in the process.

Bragg is investigating an alleged hush money payment to adult film star Stormy Daniels, and reports indicate an indictment is imminent. According to the New York Times, "Last week, senior officials from the district attorney's office and the state agency that runs the courts had preliminary discussions to plan for a possible indictment and arraignment."

Trump on Saturday took to his social media site Truth Social and appeared to confirm reports he "will be arrested on Tuesday of next week."
In a letter released Monday, Judiciary Committee Chairman Jim Jordan (R-OH), House Administration Committee Chairmen Bryan Steil (R-WI) and House Oversight Committee Chairman James Comer (R-KY) requested Bragg testify "about what plainly appears to be a politically motivated prosecutorial decision."
"We expect you will testify about what plainly appears to be a politically motivated prosecutorial decision," the Republican leaders wrote.

The GOP chairmen then turned to bash the DA's county, accusing Bragg of "adopting progressive criminal justice policies that allow career 'criminals to run the streets' of Manhattan."
Responding to the letter, a spokesperson for Bragg "set the record straight about a few particularly egregious statements about the safety of our great city," noting "homicides are down 32 percent in Manhattan" under Bragg "and shootings are down 14 percent."
"We will not be intimidated by attempts to undermine the justice process, nor will we let baseless accusations deter us form fairly applying the law," the spokesperson said.

"New York remains on the safest big cities in the U.S. with a far lower murder rate than the most populous cities where the Committee Chairmen hail from," the spokesperson added.

The statement concluded:
In every prosecution, we follow the law without fear or favor to uncover the truth. Our skilled, honest and dedicated lawyers remain hard at work.

You can read the Republican leaders' letter here and Bragg's spokesman's full response here.
Reprinted with permission from Alternet.