'Final Stages': Trump Aide Hicks Meets With Manhattan District Attorney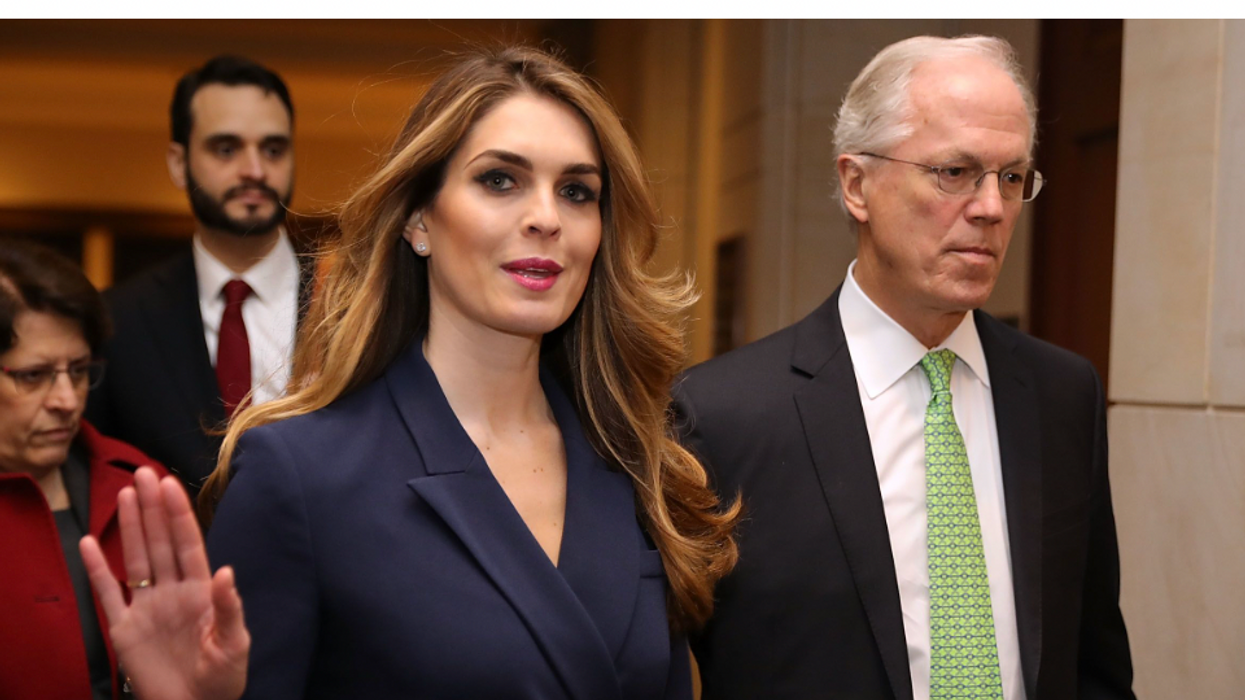 Hope Hicks, the longtime Donald Trump confidante and his former White House counselor, met with the Office of Manhattan District Attorney Alvin Bragg on Monday afternoon.
"The appearance of Ms. Hicks, who was seen walking into the Manhattan district attorney's office in the early afternoon, represents the latest sign that the prosecutors are in the final stages of their investigation," The New York Times reports, noting she "is at least the seventh witness to meet with prosecutors since the district attorney, Alvin L. Bragg, convened a grand jury in January to hear evidence in the case."
Former Trump campaign manager and senior White House aide Kellyanne Conway last week testified before the grand jury, the Times notes.
"Two employees of Mr. Trump's company have also testified, as have two former executives of The National Enquirer who helped broker the hush-money arrangement, as well as a lawyer for the porn star, Stormy Daniels," says The Times.
Hicks, who admitted to lying for Donald Trump in sworn testimony to federal investigators working for Special Counsel Robert Mueller, had been distraught after the January 6 insurrection. She resigned as counselor to the President on January 12, 2021,
Hicks, it was later reported, on the day of the insurrection texted an aide to Ivanka Trump to say, "we all look like domestic terrorists now."
"In one day [Trump] ended every future opportunity that doesn't include speaking engagements at the local Proud Boys chapter," Hicks said, as NBC News reported. "And all of us that didn't have jobs lined up will be perpetually unemployed."
Former federal prosecutor Harry Littman on MSNBC Monday evening likened Hicks to Cassidy Hutchinson, suggesting her testimony would be strong and respected.
The Bragg investigation is believed to center around Trump's payment to Stormy Daniels and other women.
"As the spokeswoman for Mr. Trump's 2016 campaign, Ms. Hicks was responsible for damage control on a number of issues, a role that has attracted the interest of various investigators over the years. In court records from Mr. Cohen's federal case, the F.B.I. noted that she participated in a phone call with Mr. Trump and Mr. Cohen on the same day they learned that Ms. Daniels wanted money for her story. Ms. Hicks also spoke with Mr. Cohen the day after he wired the $130,000 to Ms. Daniels's lawyer," the Times reported.
Reprinted with permission from Alternet .