Midterm Roundup: Grimes Pulls Ahead In Kentucky?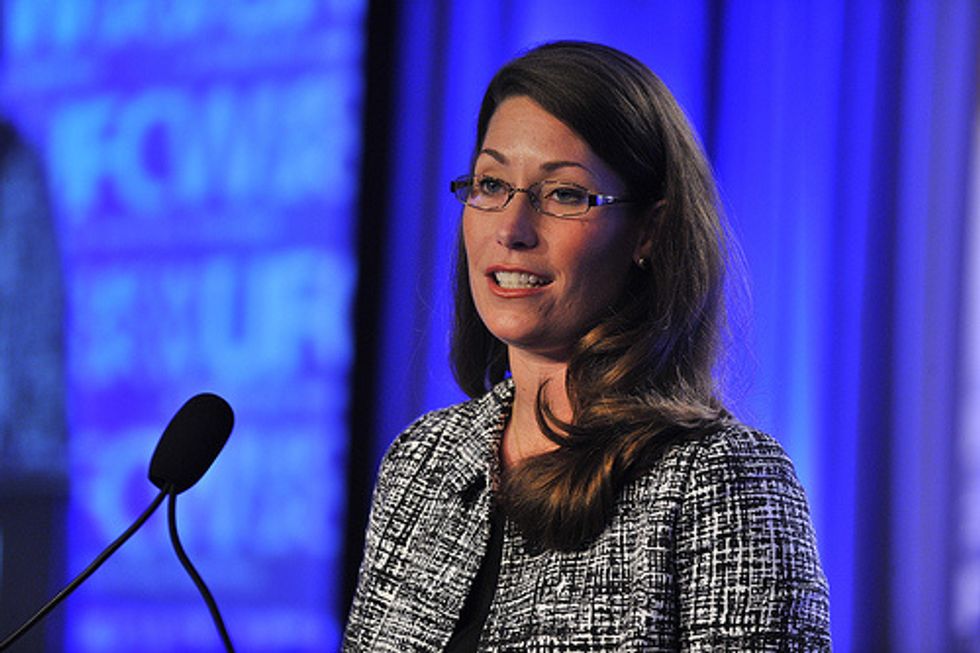 Here are some interesting stories on the midterm campaigns that you may have missed on Monday, October 6:
• After weeks of polls suggesting that Senate Minority Leader Mitch McConnell (R-KY) was pulling ahead of Democratic challenger Alison Lundergan Grimes, a new Courier-Journal/SurveyUSA poll reaches the opposite conclusion. It finds Grimes leading McConnell among likely voters, 46 to 42 percent. That result is within the margin of error, but represents a 6-point shift from the August edition of the poll. A startling 57 percent of respondents said that after 30 years in office, it's time for McConnell to be replaced. Still, the minority leader is up 4.2 percent in the Real Clear Politics poll average.
• A Loras College poll released Monday finds Democrat Bruce Braley and Republican Joni Ernst deadlocked at 42 percent in Iowa's Senate race—12 percent remain undecided, suggesting that the race could still tip either way. Ernst leads by just 1.9 percent in poll average for the crucial race, which could determine which party controls the Senate.
• A new round of NBC News/Marist Senate polls contained some good news for Democrats. In Iowa, Ernst leads Braley by 2 percent, within the margin of error. But in North Carolina, incumbent Democrat Kay Hagan leads Republican challenger Thom Tillis by 4 percent, roughly equal to her 3.7 percent lead in the poll average. And in Kansas, Independent Greg Orman leads incumbent Republican Pat Roberts by 10 percent, pushing his lead in the poll average up to 5.2 percent. Orman has said that he will caucus with whichever party holds the majority — but he could switch allegiances later in his term.
• Most Democrats on the ballot aren't eager to showcase their ties to President Obama — but Illinois governor Pat Quinn is an exception. On Monday, his campaign released an ad starring First Lady Michelle Obama, who explains why "Barack and I are casting our votes for our friend, Pat Quinn." Quinn leads Republican Bruce Rauner by 1.5 percent in the poll average.
• And if you have been closely tracking the 2014 campaign, you are in the minority. According to the latest numbers from the Pew Research Center, just 15 percent of Americans are following the midterm campaigns very closely — less than half the number that has been closely monitoring the Ebola outbreak or the U.S. military campaign against ISIS.
Photo: UFCW International Union via Flickr
Want more political news and analysis? Sign up for our daily email newsletter!