McConnell And Other Republicans Cynically Trying To Recruit Joe Manchin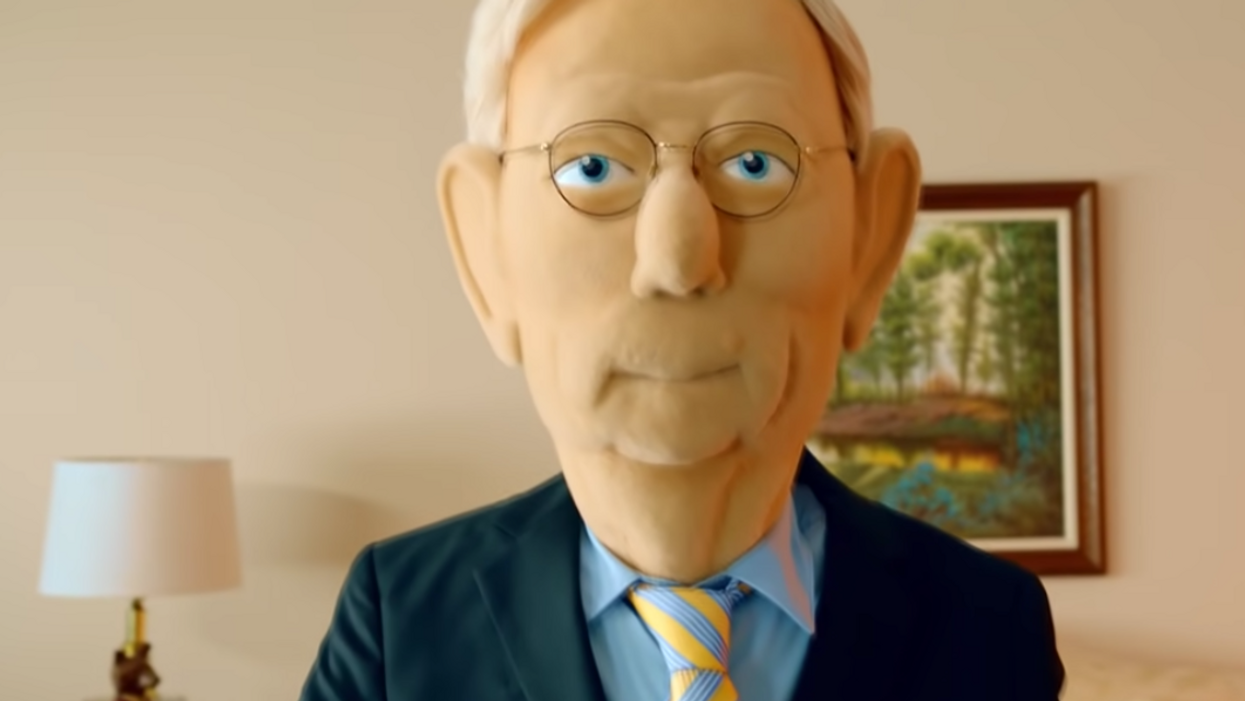 Senate Minority Leader Mitch McConnell (R-KY) and a number of other Republican lawmakers are urging centrist-leaning Sen. Joe Manchin (D-WV) to part ways with the Democratic Party after months of opposition toward the political party's views and agenda.
During an appearance on Hugh Hewitt's radio talk show, McConnell offered his take on Manchin's views and opposition toward his party's agenda as he mulled over how things could work if he made the decision to join the GOP, per New York Daily News.
"He feels like a man alone," McConnell said of the Democratic lawmaker. "If he were to join us, he'd be joining a lot of folks who have similar views on a whole range of issues."
The top-ranking Republican lawmaker also insisted that Manchin appears to be one of few Democratic lawmakers concerned about the United States' debt problem and the impact of inflation.
"I think what Manchin is discovering is there just aren't any Democrats left in the Senate that are ... terribly concerned about debt and deficit and inflation," McConnell said.
Other Republican lawmakers have also echoed McConnell's invitation. In a statement to Fox News, Rep. Jeff Van Drew (R-NJ), who also left the Democratic Party back in 2019, shared details about his experience as he also encouraged Manchin to "make the switch."

"I am not sure whether Senator Manchin will switch parties, but I have no doubt the Republican Party will welcome him with open arms, as they did with me," Van Drew told Fox News in a statement. "Personally, I hope Senator Manchin does make the switch, and speaking from experience, I can say it was one of the best decisions I ever made."
Sen. Tom Cotton (R-A) also weighed in during an interview on Fox News' The Story.
"I think it's pretty rich when Bernie Sanders, who wasn't even a Democrat at all until six years ago, is criticizing Joe Manchin for not being a good Democrat," Cotton said on Tuesday. "So maybe it is time for Sen. Manchin to come over, and we'd welcome him with open arms if he did."
Despite the Republican invites, Manchin has repeatedly said that he has no interest in switching parties. Doing so would require him to forfeit his position as chairman of the Senate Energy and Natural Resources Committee.
An inside source also put the situation into perspective, per the New York Post. "What's the advantage?" the source asked. "He's now the 51st vote but he's going to vote against them the majority of the time anyway, and he loses his committee chairmanship, and then what? Logistically, it doesn't make sense."
Article reprinted with permission from Altenet