Mueller Sends Former Manafort Lawyer To Jail — For Lying To Him
@EricBoehlert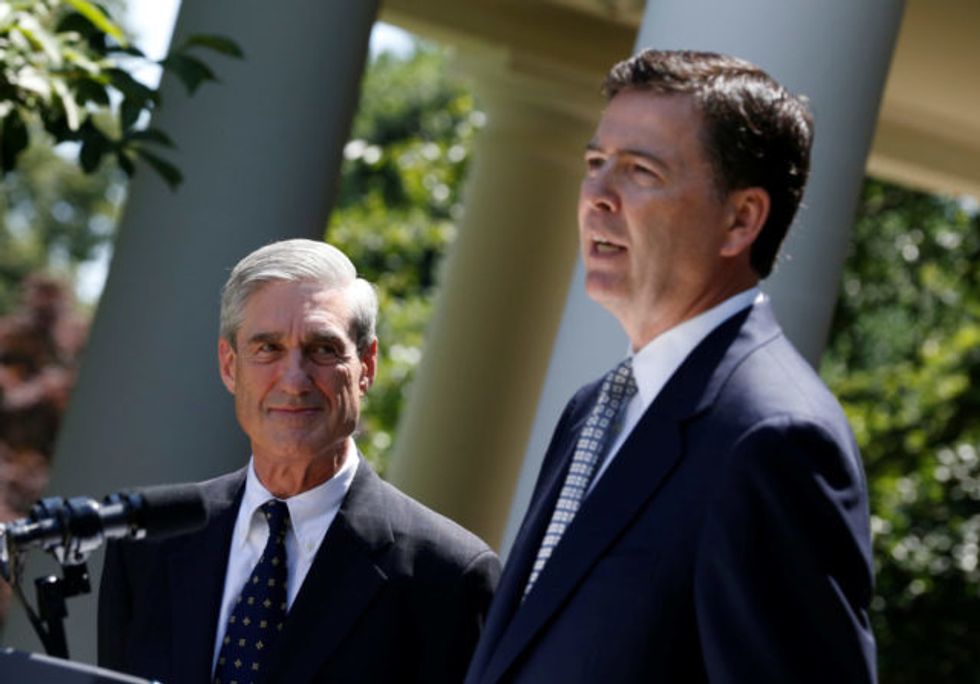 Reprinted with permission from Shareblue.com
Special counsel Robert Mueller is sending his first target, the former attorney to Trump campaign manager Paul Manafort, to jail in connection with the ever-expanding Russia probe. And the reason that person's about to serve time — for lying to prosecutors — could send chills up the spine of Trump advisers.
It's been widely reported that Mueller and his team are insisting they interview Trump. It's also been widely reported that Trump is a pathological liar, even when he's under oath. Those two facts appear to be on a collision course, as Mueller wraps up his first successful sentencing.
On Tuesday, Alex van der Zwaan was sentenced to one month in jail and forced to pay a $20,000 fine.
van der Zwaan had previously served as an attorney for Paul Manafort, Trump's former campaign manager who is set to go on trial later this year on money-laundering charges.
Last year, when van der Zwaan was interviewed by Mueller's investigators, he misled them about his previous work with Manafort, as well as Manafort's associate, Rick Gates.
From BuzzFeed:
 According to the sentencing memos filed by van der Zwaan's lawyers, he lied in order to shield the fact that he secretly recorded conversations with Gates, Person A, and another lawyer at his law firm, as well as the fact that he had been exploring the possibility of leaving his law firm to work for Manafort and Gates. Van der Zwaan later returned to the special counsel's office on Dec. 1 to "correct the record," his lawyers wrote.

 
Note that van der Zwaan represents a minor player in the larger, unfolding Russia scandal. Also, he volunteered the fact that he had misled prosecutors. Yet even a bit player like van der Zwaan is now heading to jail for not being honest with Mueller's investigators.
Now imagine the fate Trump could be facing, considering he's likely the central target of the Mueller probe and Trump would likely tell an avalanche of lies during his sit-down with investigators.
That's because Trump has a long history of lying under oath. Trump for the last year has shown no hesitation about lying or simply changing his stories about his campaign's interactions with Russian operatives in 2016.
Yet over the weekend, the Washington Post reported that Trump "is clamoring to reject the counsel of his attorneys and sit for an interview with special counsel Robert S. Mueller III, whom he has maligned by name."
Trump's chief defense attorney, John Dowd, who was in charge of negotiating a possible sit-down with Mueller, recently resigned out of frustration that Trump wasn't listening to the legal advice being offered.
Unlike Trump, Dowd certainly understands that whoever lies to Mueller's team could be facing jail time.