NAACP Protests Trump's Attorney General Pick With Sit-In
@reuters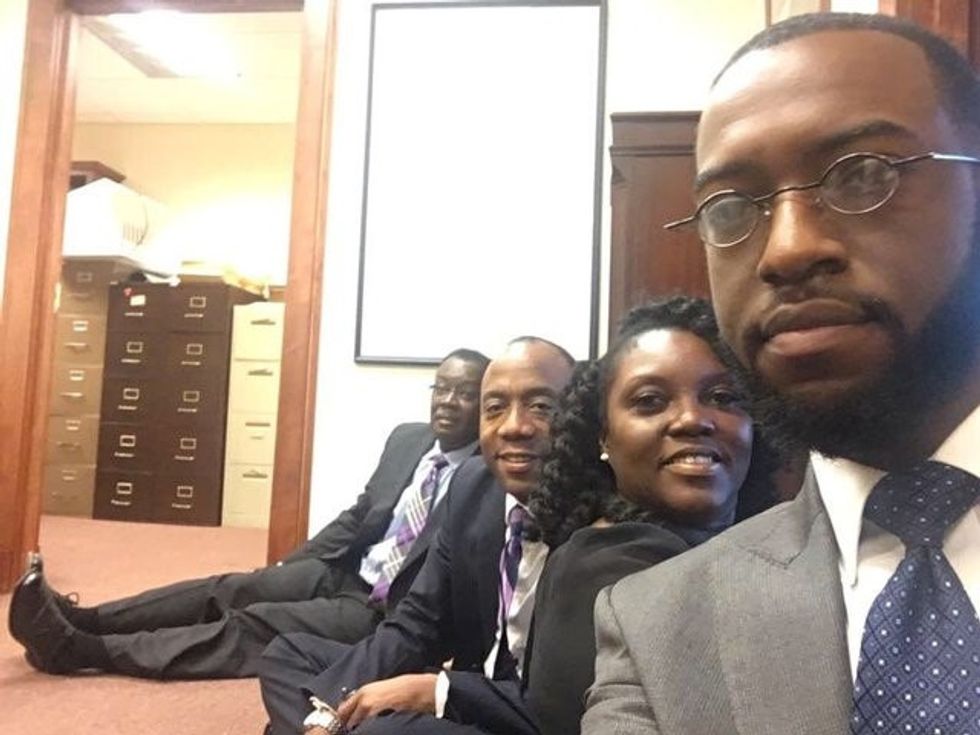 (Reuters) – The NAACP staged a sit-in on Tuesday to protest the nomination of conservative U.S. Senator Jeff Sessions as the nation's next Attorney General, vowing to occupy his Mobile, Alabama office until he withdrew as a candidate or demonstrators were arrested.
Sessions, 70, has a record of controversial positions on race, immigration and criminal justice reform. Along with the sit-in, the National Association for the Advancement of Colored People (NAACP) organized demonstrations at his offices statewide to draw attention to their concerns about his track record.
"Senator Sessions has callously ignored the reality of voter suppression but zealously prosecuted innocent civil rights leaders on trumped-up charges of voter fraud," NAACP President and CEO Cornell William Brooks said in a news release. "As an opponent of the vote, he can't be trusted to be the chief law enforcement officer for voting rights."
Brooks posted a photo on Twitter of protesters in suits occupying the senator's Mobile office.
Sessions' office could not immediately be reached for comment.
President-elect Donald Trump in November named Sessions to lead the Justice Department and the FBI, and his history could see scrutiny during a confirmation process before his fellow senators.
Sessions was a federal prosecutor in 1986 when he became only the second nominee in 50 years to be denied confirmation as a federal judge. This came after allegations that he had made racist remarks, including testimony that he had called an African-American prosecutor "boy," an allegation Sessions denied.
Sessions said he was not a racist but he said at his hearing that groups such as the NAACP and the American Civil Liberties Union could be considered "un-American."
He also acknowledged that he had called the Voting Rights Act of 1965 a "piece of intrusive legislation."
(Reporting by Letitia Stein; Editing by Andrew Hay)