Neo-Nazi Convicted Of Murder In Charlottesville Riot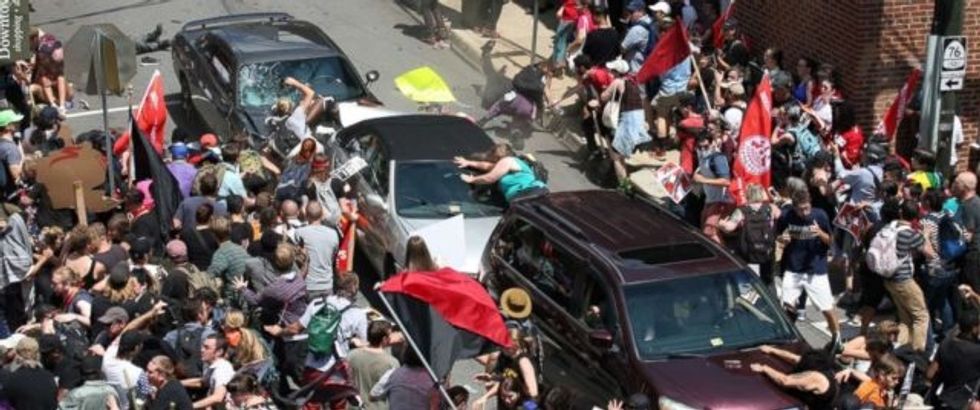 Reprinted with permission from Shareblue.
James Alex Fields Jr., the neo-Nazi who killed anti-racist activist Heather Heyer in a white supremacist riot in Charlottesville last year, was found guilty of first degree murder Friday. A Virginia jury took just over seven hours to reach its verdict.
Fields, who was in Charlottesville to attend the "United the Right" rally with other self-described Nazis and white supremacists, drove his car into Heyer and other counter-protesters, killing Heyer. Another 35 people were injured, some seriously.
Despite the unapologetically racist motivations of crowd that descended on Charlottesville to riot against the removal of a Confederate statue, Trump later said both sides were to blame for the fatal violence and described them as merely "very fine people."
After the attack, Trump equated America's founding fathers with the pro-slavery Confederacy and continued his strategy of using the presidency to further racist causes.
The public meltdown and support of racism generated a massive national backlash against Trump.
Charities canceled events that were planned at his Mar-a-Lago resort rather than associate themselves with his Nazi sympathizing.
CEOs began withdrawing from presidential advisory councils, and Trump was forced to disband them as the toxicity grew.
Trump continued to defend his response to the Charlottesville attack despite the public outcry.
He even tried to speak to Susan Bro, Heyer's mother. She flatly rejected him.
"I saw an actual clip of him at a press conference, equating the protesters — like Ms. Heyer — with the KKK and the white supremacists," Bro said. "You can't wash this one away by shaking my hand and saying, 'I'm sorry.' I'm not forgiving him for that."
As the Washington Post notes, Fields is still awaiting a separate federal trial for the charge of hate crimes, for which he could receive the death penalty.
Trump, meanwhile, has never retracted his support for the Nazis he called "very fine people."
Published with permission of The American Independent.