New Poll Finds Majority Of Americans Back President On Climate Change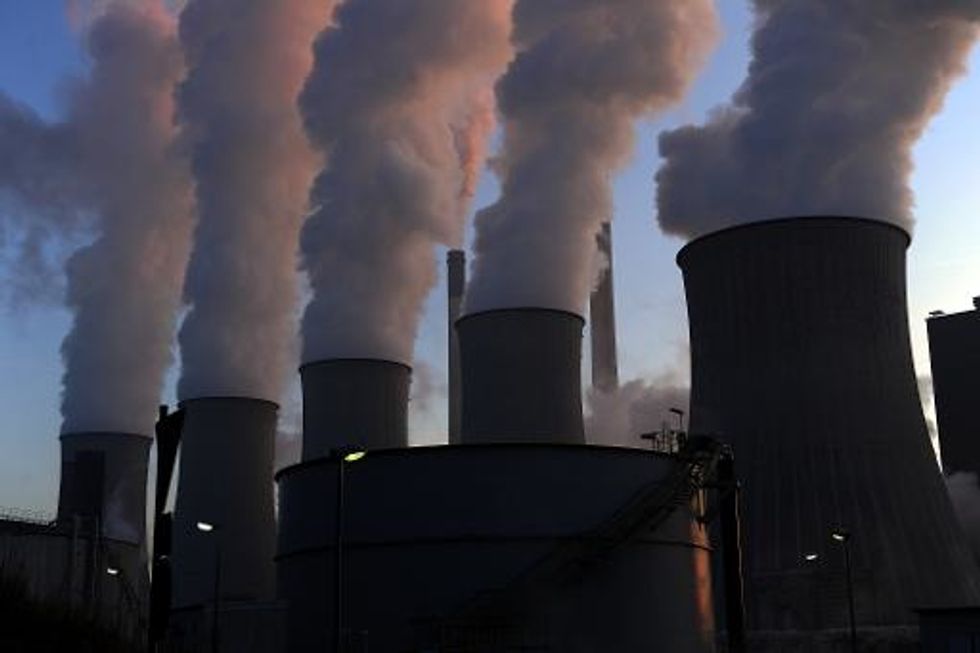 A new NBC/Wall Street Journalpoll released Wednesday is receiving widespread attention for showing a decline in President Obama's approval rating, but another major result is flying under the radar: Americans overwhelmingly want to see action on climate change.
According to the poll, a whopping 61 percent of Americans say that either "immediate action" or "some action" must be taken on climate change. Just 13 percent feel no action should be taken. Another 24 percent think that additional research is necessary before acting.
The poll also shows that an overwhelming 67 percent "strongly" or "somewhat support" the EPA's recently-announced regulations that would limit carbon emissions from existing power plants — 29 percent oppose it, and 19 percent strongly oppose it.
Many congressional Republicans have spoken out against the proposal, warning of its dire consequences for the U.S. economy. However, only 39 percent of Americans believe that federal regulations like the EPA proposal would result in job losses and force energy prices to rise. A 53 percent majority say the opposite, and also think that regulations are necessary for cleaner air and fewer natural disasters.
The increased support for climate change proposals demonstrates more than just widespread belief in climate change and the need to act to slow it; the numbers prove that Americans side with Democrats and the White House over Republicans on a subject that is gaining more traction under the Obama administration.
Considering that Republicans have already solidified their position on climate change, Democrats could use the issue to appeal to concerned voters. In fact, the NBC/WSJ poll finds that — as opposed to 2009, when only 48 percent of those surveyed were in favor of climate change proposals even if that meant higher utility bills — a greater 57 percent now support federal regulations that would reduce greenhouse gas emissions, even if they have to pay more as a result. Only 39 percent say differently. If Democrats shift the discussion from climate change and the economy to climate change and health implications, they could turn the issue into one of their best weapons ahead of the elections.
Still, despite the poll's findings — which are derived from surveying 1,000 adults across the nation — this will not be an easy task for all Democrats. Red-state candidates — especially in states like Louisiana and Kentucky, where the energy industry plays a major role in the economy — may still be quite vulnerable to attacks on the issue.
The poll was conducted June 11 through June 15 and has a margin of error of +/- 3.1 percentage points.
AFP Photo/Patrik Stollarz
Want more political news and analysis? Sign up for our daily email newsletter!