Thiel's New Right-Wing Dating App Got 'Amazing' Reviews (LOL)
@wallein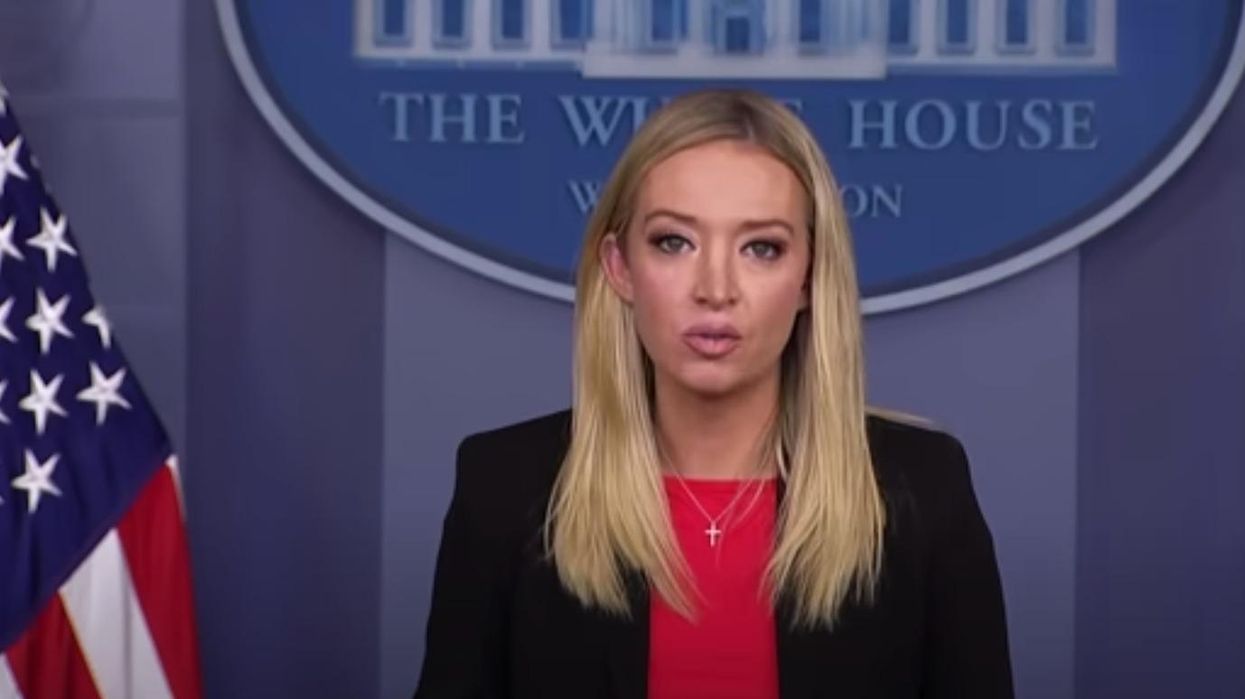 Youtube Screenshot
When news came out that former Trump administration Press Secretary Kayleigh McEnany had a sister, and that sister (Ryann McEnany) was given seed money by the shadowy Peter Thiel to create a conservative dating app, everyone rejoiced.* Finally, a place for people who think Tucker Carlson is kind of hot to go and look for their Mr. Right (stuff!).
Responses to the first advertisements that went around the internet were very fun to read. Since the app hit the Apple Store it has received around 275 reviews (as of the writing of this story), but so far the reviews are not great. Actually, the score is not great, with The Right Stuff only receiving an average of two out of five stars from customers. But the reviews have actually been amazing.
Here's a sample: "I love my country. I love the second amendment. And I love God. These days it's hard to find a woman who values my patriotism. My faith. And so after being ghosted by every match on Tinder, I decided to give this app a try. I created my profile, uploaded a selfie of me sitting in my truck with sunglasses, and it worked great. The interface was intuitive and easy to use. But the weird thing is, I couldn't find any women on it. I don't know, maybe the app is bugged? I tried switching my preference to men (just to make sure it was working) and dads of handsome men came up. I hope developers fix this."
Here's a one-star review that seems to really want answers.
Invite only and asks for too much personal information
What?!? Ok interface but violates my privacy. Way too many personal questions, I don't want to give out my phone number so can't sign up. Stupid to have to be invited unless you refer 3 other people, who will join? I have heard there are no women on the site and the ad shows hot conservative women but there aren't any. Get rid of the January 6 question, have you seen all the men at January 6? Duh. Liberal web sites don't ask for so much personal info, be better and respect my privacy. Why so many personal questions and invite only? Stupid
I give you a one-star review that could be real or could be a joke.
Socialist App in Wolves Clothing

I saw this app advertised on one of my trusted conservative news channels. My wife passed away two days ago and I think I've mourned long enough. She would want me to be happy and get back out there on the dating scene. So when I saw this Right Stuff stuff that was about dating stuff I knew I had to jump on it.
Much to my disappointment when I signed up, I realized it's invite only. How am I supposed to marry the next woman of my dreams (preferably she has a great life insurance plan) when it's invite only? I did some research and found out why.
This app is actually funded by Bill Gates. What happens is they take your photo and information and store it in a database that will be used in the future as a way to identify and exterminate all of us conservative Christian's.
I suggest you delete this app now and never use it again.
But Walter, you ask, are there no five-star reviews? I give you some five-star reviews of The Right Stuff dating app.
Better then Grindr

Once you get past the invite only, it's game on. So much better than Grindr for guys. it's basically all men. perfect.
Here's another.
Note that good

The app asked where I was on Jan 6 so I explained in detail how I attacked the Capitol. Next thing I know...87,000 armed IRS agents showed up at my door.. also, it's all dudes.
How about this forlorn one-star review.
The right to date

If only democrats access to the polls were as restricted as access to this app. That would definitely restore my faith in election integrity. Until I get my invite I guess I'm stuck in my truck on TikTok trying to fight the deep state that is. Love Candice [sic] Owens I'm just not attracted to black women but I'm not racist. #iknowcandiceowens
Finally:
Well it's bad.

If you're looking for racists, this is your app.
Reprinted with permission from Daily Kos.