Now Trump Is Feuding With Chief Justice Roberts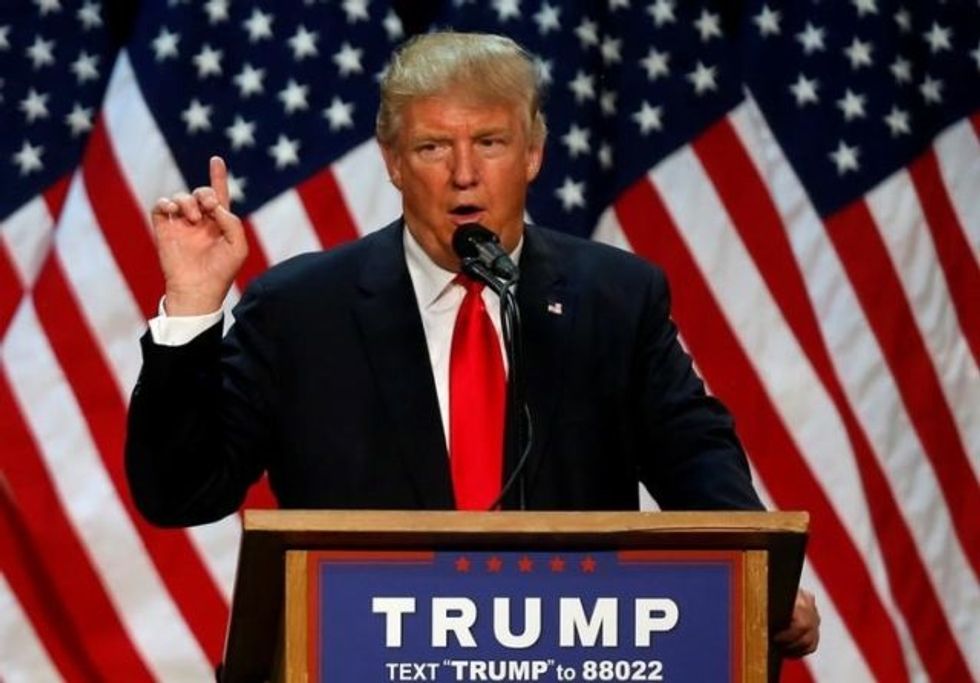 Reprinted with permission from AlterNet.
President Donald Trump lashed out at the chief justice of the United States Wednesday in a move unprecedented in modern times after John Robert publicly criticized the president's notion that judges are inherently partisan.
"Sorry Chief Justice John Roberts, but you do indeed have 'Obama judges,' and they have a much different point of view than the people who are charged with the safety of our country," Trump wrote in a tweet.
He continued: "It would be great if the 9th Circuit was indeed an 'independent judiciary,' but if it is why…… ….are so many opposing view (on Border and Safety) cases filed there, and why are a vast number of those cases overturned. Please study the numbers, they are shocking. We need protection and security – these rulings are making our country unsafe! Very dangerous and unwise!"
There is, of course, absolutely no reason to think the 9th Circuit is making the country less safe, whereas Trump's own policies have cruelly traumatized thousands of children.
His outburst came in response to Roberts' defense of the independent judiciary to the Associated Press.
It was absurd on its face for Trump to suggest he is more informed about the federal judiciary than the chief justice. And as many pointed out, there's little surprise that Trump's orders — which so often clearly violate establish law — are overturned in court.
"It could be that there are so many 'border' cases filed in the 9th Circuit because the 9th Circuit contains California and Arizona — two of the four states in the country that share a "border" with Mexico," observed former Obama White House lawyer Daniel Jacobson.
Former Deputy Secretary of Labor Chris Lu pointed out: "As Trump assails 'Obama judges,' he doesn't seem to realize that he lost three times last week in cases decided by 'Trump judges.' Even his own handpicked conservative judges think his positions are unsupported."
Cody Fenwick is a reporter and editor. Follow him on Twitter @codytfenwick.