NRA Scandal: Senate Committee Demands Answers On Russia Ties
@FAWFULFAN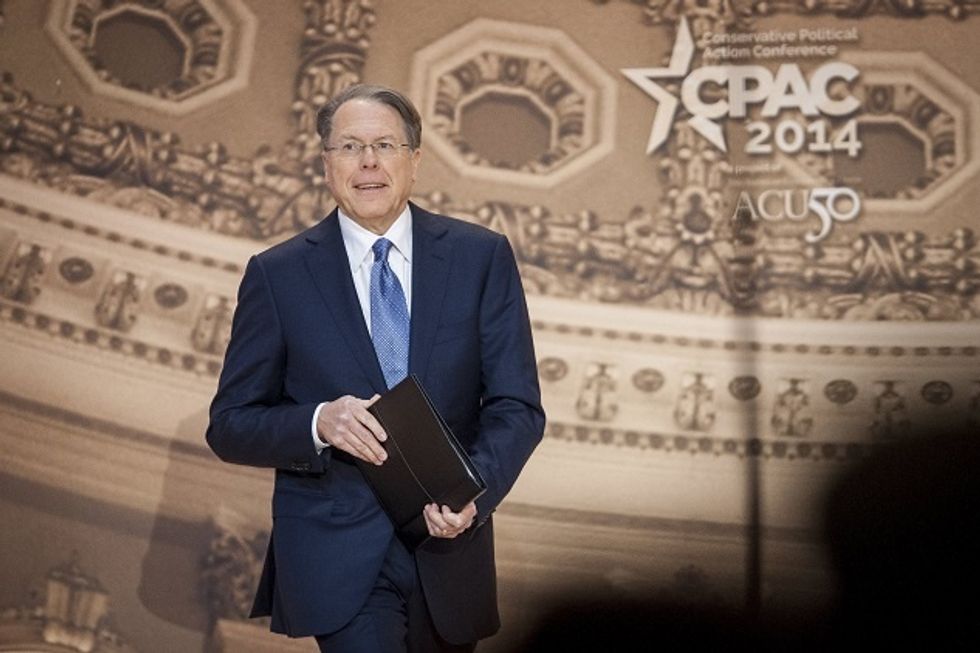 Reprinted with permission from AlterNet.
On Friday, The Daily Beast reported that the Senate Intelligence Committee is asking the National Rifle Association to furnish documents on its ties to Russia, in particular relating to a 2015 trip by some of the gun rights group's leaders to Moscow:
The NRA's Russia connections have drawn growing public scrutiny after a key figure in Russian outreach to the powerful gun lobby, Maria Butina, was indicted in July on charges of being an undeclared Russian operative connected to the country's intelligence apparatus. Butina sought to use guns as a lever to tilt the Republican Party in a pro-Kremlin direction, creating a political firestorm for the NRA in the wake of her arrest. The intelligence committee's document request is just one part of the aftermath.

Butina, whose Russian political patron Alexander Torshin is a senior figure in the country's powerful central bank, ran a Russian gun-rights organization called the Right to Bear Arms. In December 2015, the group sponsored an NRA delegation to come to Moscow for a week. NRA dignitaries also met with another influential Russian, the former deputy prime minister Dmitry Rogozin. Torshin subsequently came under U.S. sanctions; Rogozin had been under sanctions since 2014.
Neither Senate Intelligence Committee chairman Richard Burr (R-NC) nor ranking member Mark Warner (D-VA) offered comment on the matter.
The pressure on the NRA from the Senate to explain their ties to Russia, at a point where there is intense federal investigation into Russia's activity in the 2016 presidential election, marks yet another setback for the group, which has had a bad year ever since the Majory Stoneman Douglas High School shooting in Parkland, Florida, and the activism of the teenage survivors, created a sustained public campaign against their agenda.
In August, court documents from an NRA lawsuit against New York Gov. Andrew Cuomo revealed that the NRA is claiming that New York's actions against their insurance broker is bankrupting their operation. It is unclear what the exact financial state of the NRA is, but a recent report shows that they are being outspent by gun control groups in the midterm elections — the first time this has happened under current campaign finance law.
Matthew Chapman is a video game designer, science fiction author, and political reporter from Austin, TX. Follow him on Twitter @fawfulfan.