Obama Back Home After Surprise Visit To Afghanistan
@AFP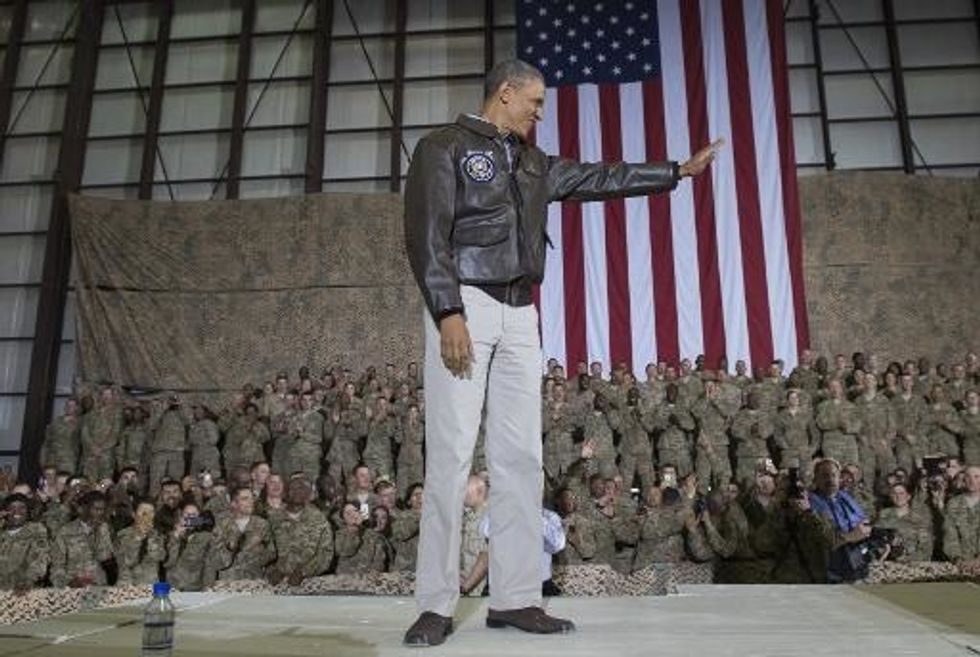 Washington (AFP) – President Barack Obama was back in Washington on Monday after a lightning 32-hour trip to Afghanistan to visit U.S. troops.
Monday is Memorial Day in the United States, the day when military war dead are remembered and military personnel and veterans are honored. The president is scheduled to host a White House breakfast for veteran groups with top military brass in attendance, the White House said.
Obama landed at Andrews Air Force Base in nearby Maryland and soon after arrived in the White House via helicopter.
The president is also scheduled to deliver remarks and lay a wreath at the Tomb of the Unknown Soldier in Arlington National Cemetery, the U.S. military's principal cemetery.
Vice President Joe Biden will be at the event along with his wife Jill and Obama's wife Michelle. The two women are known for their work helping military families.
Obama made a covert night-time trip from the White House to Bagram Air Base in Afghanistan aboard a darkened Air Force One on a Sunday visit meant to hail the sacrifices of U.S. soldiers.
His four-hour visit provoked a new spat with outgoing Afghan President Hamid Karzai, with whom Obama has a strained relationship.
U.S. officials said Obama offered to see the Afghan leader at the sprawling U.S. base but decided not to go to his palace in central Kabul. They did not say how much notice they had given the Afghan leader.
Karzai interpreted Obama's invitation as a snub. "The government of Afghanistan is prepared to warmly welcome the U.S. president in the presidential palace, but it does not intend to go to Bagram to meet Obama," read an Afghan statement.
Obama later telephoned Karzai as he flew out and the pair talked for 15 to 20 minutes, a senior administration said.
AFP Photo/Saul Loeb